Grandma's Homemade Pizza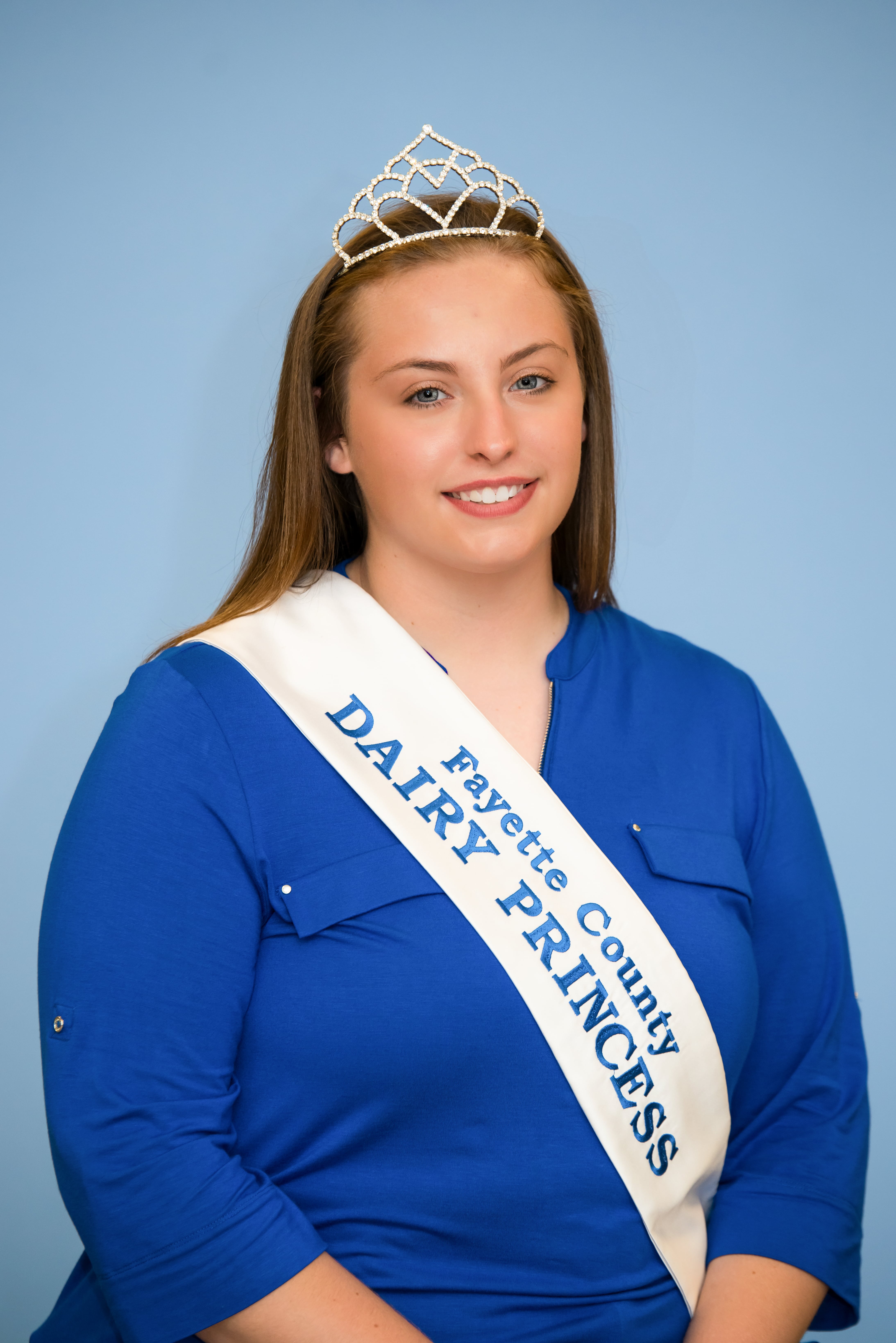 Jessica Wolfe
Fayette County Dairy Princess
Ingredients
1 ½ cup of hot tap water

1 pkg. dry yeast
1 tsp salt
3 TBSP vegetable oil
3 to 4 cups of flour
1 medium jar of pizza sauce
2 cups shredded brick cheese
2 cups shredded mozzarella cheese
Lots of toppings to taste such as: pepperoni, grilled chicken, green peppers, sausage, olives, onions etc.   
Directions
In a large bowl combine water and yeast.  Stir until yeast dissolves.  Add salt and oil.  Slowly add and mix in the flour until a ball is formed that is the consistency of bread dough.  Add more or less flour as needed.  Your hands are the best tool for mixing when the dough starts to form a ball.  
Let the dough ball rest undisturbed or rise until the yeast causes the ball to doubles in size.  This should take about a half hour.  The dough is now ready to be used.  Split the ball into two equal pieced with your hands.  Grease two round or square cookie sheets or pizza pans with a small amount of vegetable oil.  You can use a paper towel to create a thin even coat.  Place each dough ball on each cookie sheet and use your hands to push it out to a thin layer.  This takes some work and practice but it is a lot of fun.  If your dough gets a hole in it do not worry, make a patch by tearing a small piece from the end and covering the hole.  The dough also tries to shrink back toward the center, but keep pushing.  
I like my pizza crust thin, so I push it out into a thin layer.  Once your crust is to the right shape, add a thin layer of pizza sauce (or a thick layer if you wish).  Spread out lots of BRICK AND MOZZARELLA CHEESE on top of the Sauce.  Add tons of your favorite toppings to the cheese.  Bake your pizza on the cookie sheet at 400 degrees for 15 minutes or until the bottom of the dough is golden brown.  Let the pizza sit for 3 minute on top of the stove and then cut into pieces.  
Just like Grandma Makes!!