Providing Fresh Milk to Families in Need
Fill a Glass with Hope™ is a partnership formed among Feeding Pennsylvania, the Pennsylvania Dairymen's Association, Mid-Atlantic Dairy Association (now American Dairy Association North East), the Pennsylvania Dairy Promotion Program, agriculture partners and business leaders who provide fresh milk to Pennsylvania families in need through Feeding Pennsylvania's network of food banks. First piloted by the Central Pennsylvania Food Bank, Fill a Glass with Hope™ launched statewide at the 100th PA Farm Show on January 8th, 2016. Thanks to our generous sponsors, our 2016 efforts began with $150,000—enough to provide 1 million glasses of milk. At the 2017 Farm Show, we proudly announced the grand total for the year, 2.3 million servings! This adds up to over 3.3 million servings of milk since the program's inception in 2015, with over $640,000 raised in that time.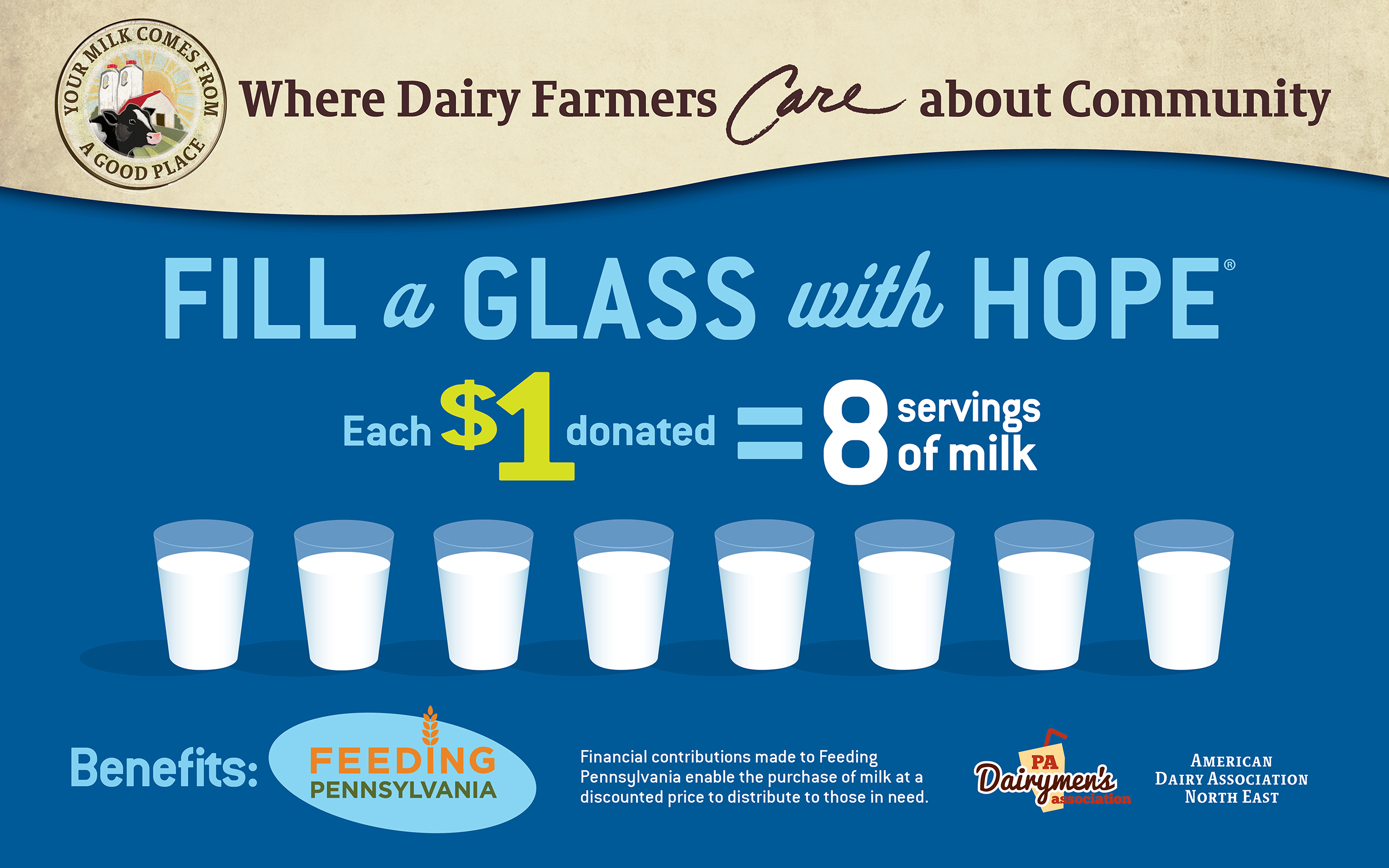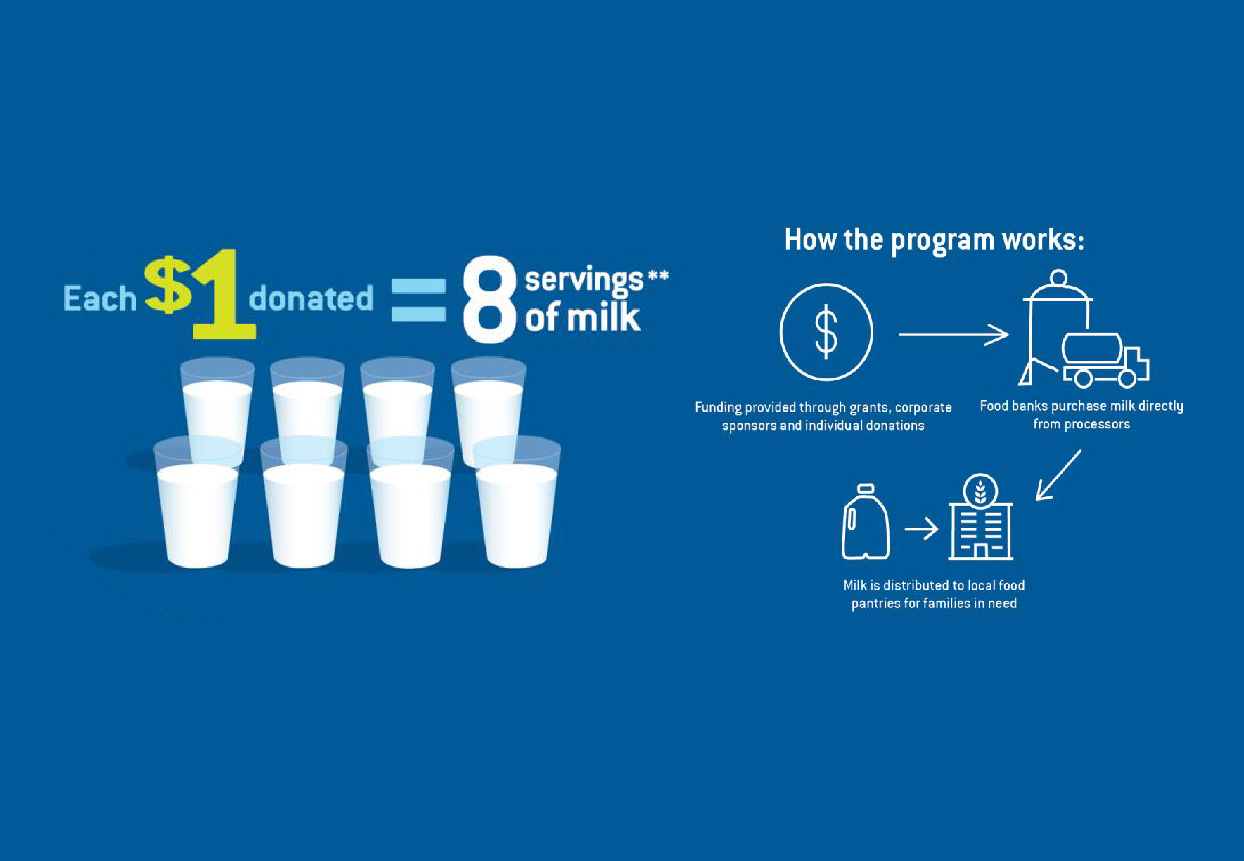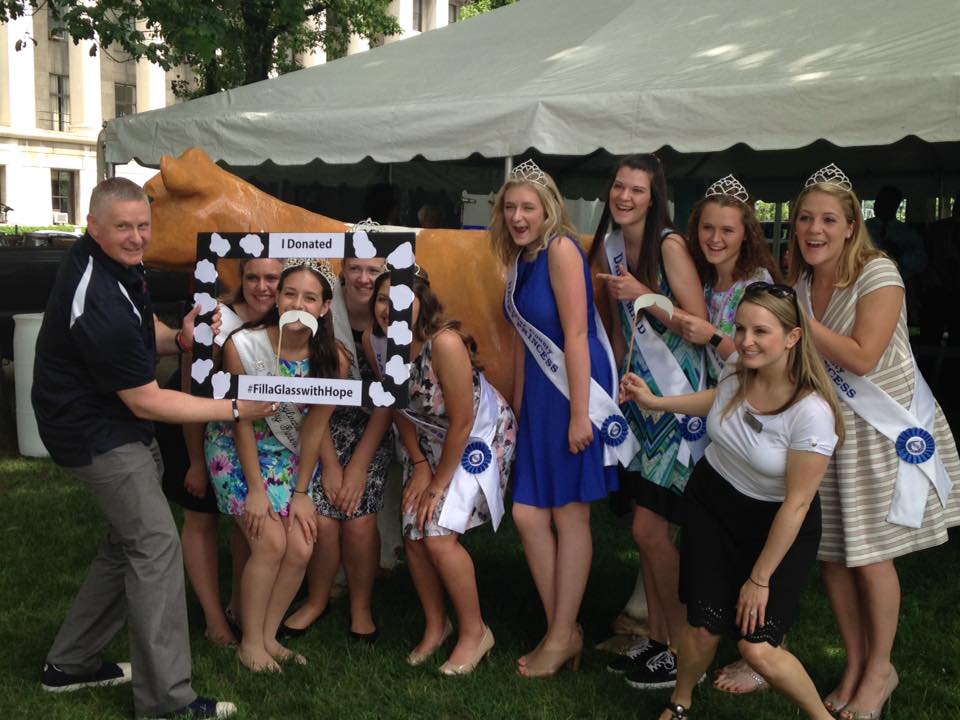 *Financial contributions made to Feeding Pennsylvania enable the purchase of milk at a discounted price to distribute to those in need. Operational costs vary across the Feeding Pennsylvania network.