For over 65 years, county dairy princesses across the state of Pennsylvania have been sharing the good news of an industry and products they love: DAIRY. Starting in 1956 with a Miss Milk Maid Contest organized by the PA Association of Milk Dealers and Pennsylvania Dairymen's Association, the Pennsylvania Dairy Princess & Promotion program has now grown to over 23 dairy princesses and over 215 male and female junior representatives promoting at a grassroots level. READ MORE.
PA Dairy Princess & Promotion Services Inc. is seeking a Program Director
Pennsylvania Dairy Princess and Promotion Services Inc. has regretfully accepted the resignation of Linda Gilbert as Program Director.  Her enthusiastic leadership of PDPPS Inc. has been deeply appreciated.
The Board of Directors of the Pennsylvania Dairy Princess and Promotion Services is seeking a full-time Pennsylvania resident Program Director to lead the PA Dairy Princess statewide program and provide resources to the county dairy promotion teams.  The position coordinates and travels with the PA State Royalty Team.  Key duties are to plan and lead the PA Dairy Princess Seminar, Pageant, Spring, Fall and leadership trainings, as well as the promotional activities at the PA Farm Show, Ag Progress Days and the PA All American Dairy Show.  Key roles include building relationships and maintaining communications with the PA dairy industry, stakeholders and dairy producers.  The position requires promotional and education skills to plan and conduct statewide promotional events.   Strong written and verbal communications including social media skills are essential. Travel and a reliable personal vehicle is required. Five to seven years of experience in the dairy industry and public relations is required.  Position works closely with PDPPS Administrative Director and reports to the PDPPS Board of Directors. Cover Letters and Resumes should be sent to info@padairy.org by September 14, 2022. Here is a detailed job description: PDPPS Program Director Job Description
Meet our State Royalty Team
Benefits of the Dairy Princess & Promotion Program
Milk is Pennsylvania's official beverage!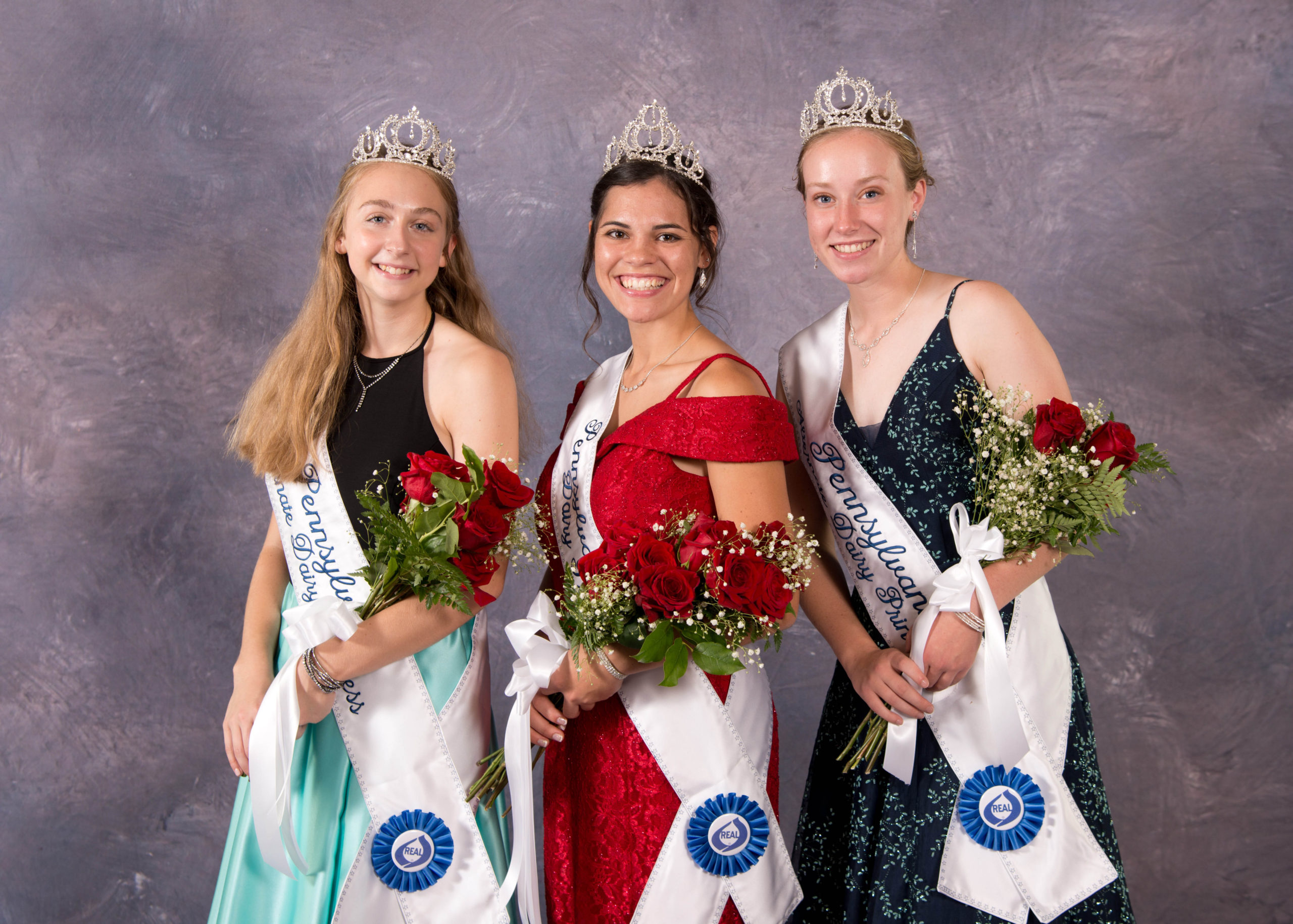 Milk and dairy foods provide thirteen essential nutrients for your body: calcium, protein, vitamins A, D and B12, phosphorus, potassium, riboflavin, pantothenic acid, niacin, iodine zinc, and selenium.
Our princesses and junior promoters are excited to meet you and your family and spread the message about the benefits of milk and dairy farming.


Gold Class
($1,000 or over)
Ag Choice* & Mid Atlantic Farm Credit
Center for Dairy Excellence
M&T Bank
Northeast Agri-Solutions Force*
Pennsylvania Farm Bureau
Premier Select Sires
*In-Kind Donation