WHAT IS A DAIRY PRINCESS?
Although requirements have been broadened and changed, dairy princesses today are chosen according to qualifications similar to those used for the very first pageant.
Prospective princesses must come from a dairy farm or dairy-related background or own dairy animals. Prospective participants may also qualify to compete for dairy princess by serving as a junior dairy promoter for at least one year or they or their parents must be employed in the dairy industry or an agribusiness that serves it. They must be single and be between the ages of 16 and 24 and must possess the knowledge, poise and speaking ability necessary to carry out the many duties as spokespersons for Pennsylvania's dairy industry.
After receiving their crown as county dairy princesses, these young women prepare for their roles as county dairy spokespersons and the state contest. In July of each year, all the new county princesses, their alternates, some parents and members of various county promotion committees attend a four day training seminar. There they participate in an intensive training on the dairy industry, nutrition of dairy foods, public speaking, media interviews, social poise and personal appearance.
Each year in September, one princess and two alternates are selected to serve the Pennsylvania dairy industry at the state level until the following September. Each princess is individually interviewed and participates in other informal meetings with the judges. They will each present their dairy presentations, speeches and scrapbooks and complete a dairy promotion knowledge quiz.
In addition, some will participate in a radio spot and poster display contest, two optional contests added to the pageant in 2011.
Serving as a dairy princess is a year filled with hard work and opportunities abounding in friendships, experiences and knowledge. It is a rewarding year, and one that often changes a girl for the better, helping her to become more poised, knowledgeable and to expand her view of the state and how she fits into her community.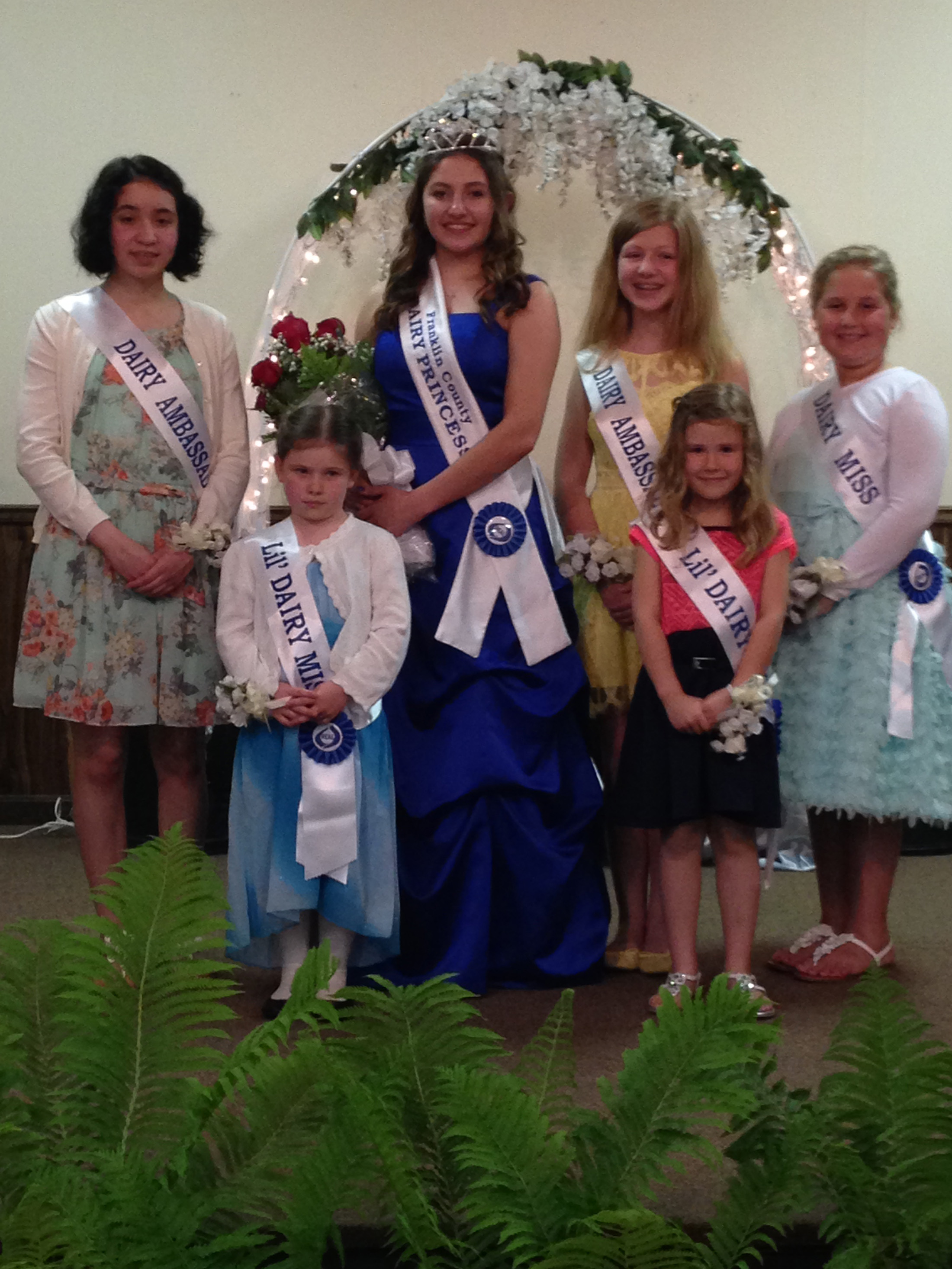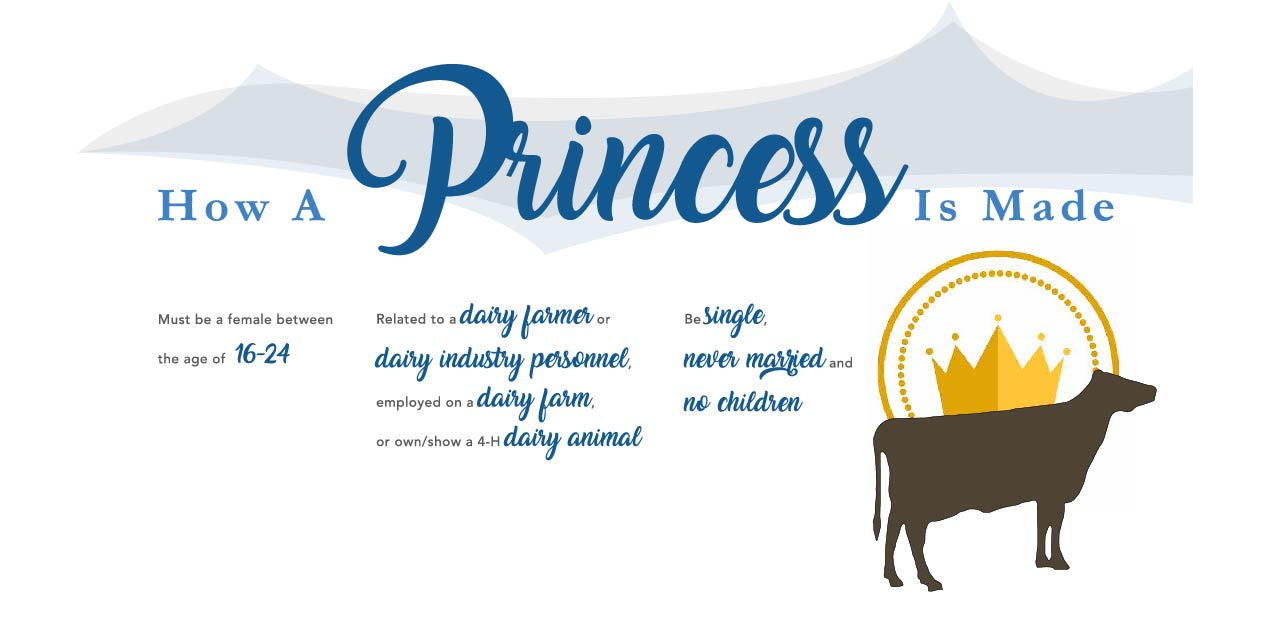 To participate in the county dairy princess coronation and contest:
Contact the appropriate county coordinator to apply.
Prepare a skit and speech about dairy foods or dairy nutrition.
Attend the county coronation or competition. If named as the county dairy princess, the promoter will attend the state dairy princess training seminar in July and the state dairy princess competition in September.