Our state royalty team, as well as county dairy princesses are available for appearances to represent the dairy industry and speak with the public about dairy farming and dairy foods.
Our princesses are available to share a milk toast at your dinner, serve a milk punch at your reception, share an informative speech or presentation or other opportunities to help spread the message of dairy. Book a promotion today!
Kassandra Stermer, Fulton County Princess makes butter during the 2019 Mini-Seminar Training.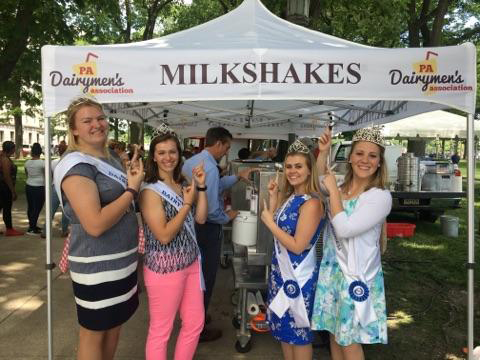 Each year County Princesses assist with Milkshakes in June at Soldiers Field at the State Capitol.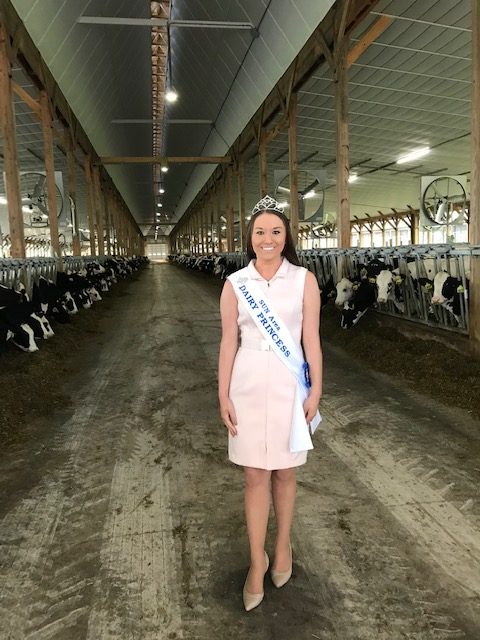 SUN Area Princess Khristyn Maurer takes a few moments to pose in the freestall building at a local dairy farm.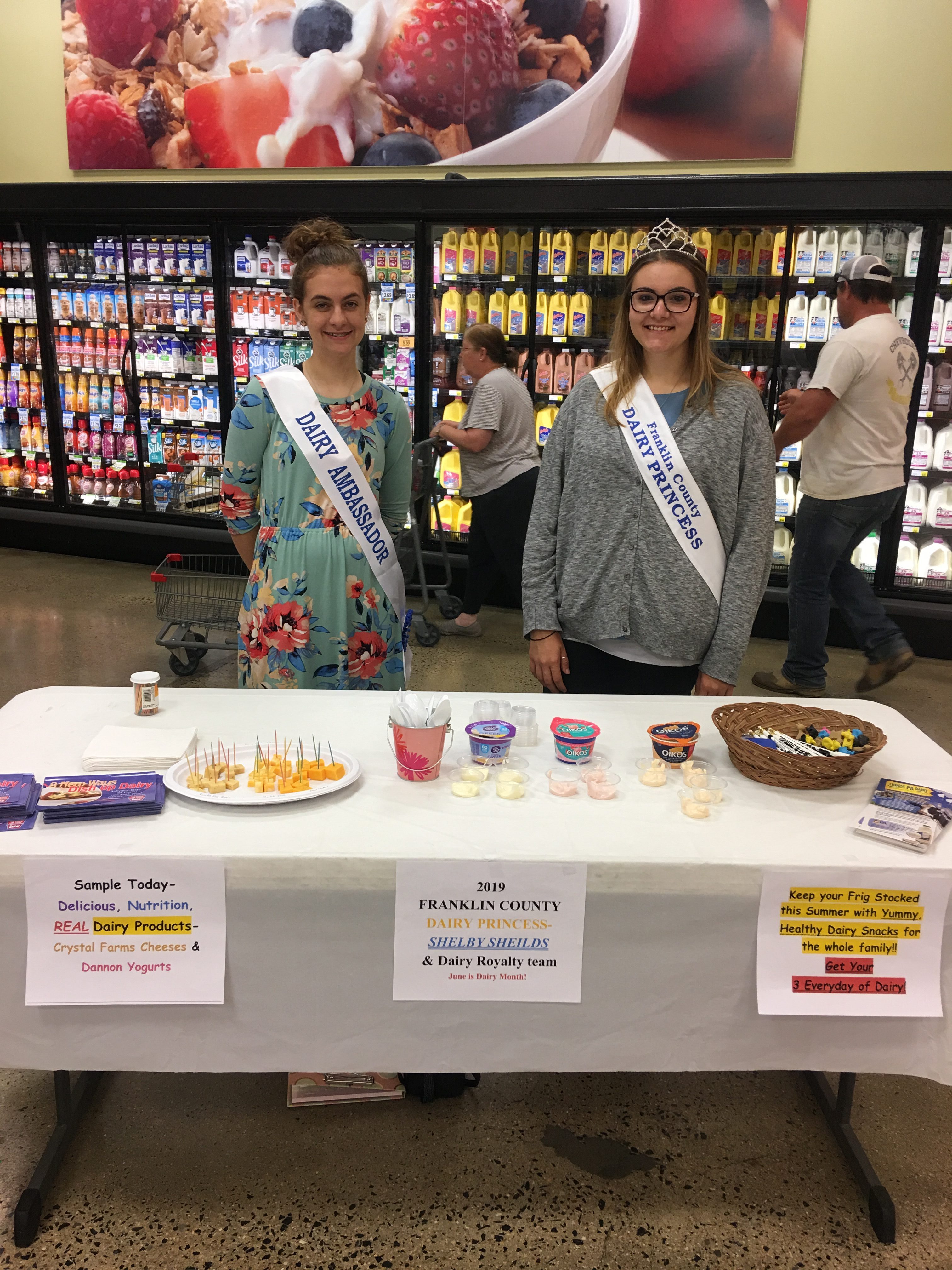 Franklin County Princess Shelby Shields and her dairy ambassador distribute product at a local store promotion.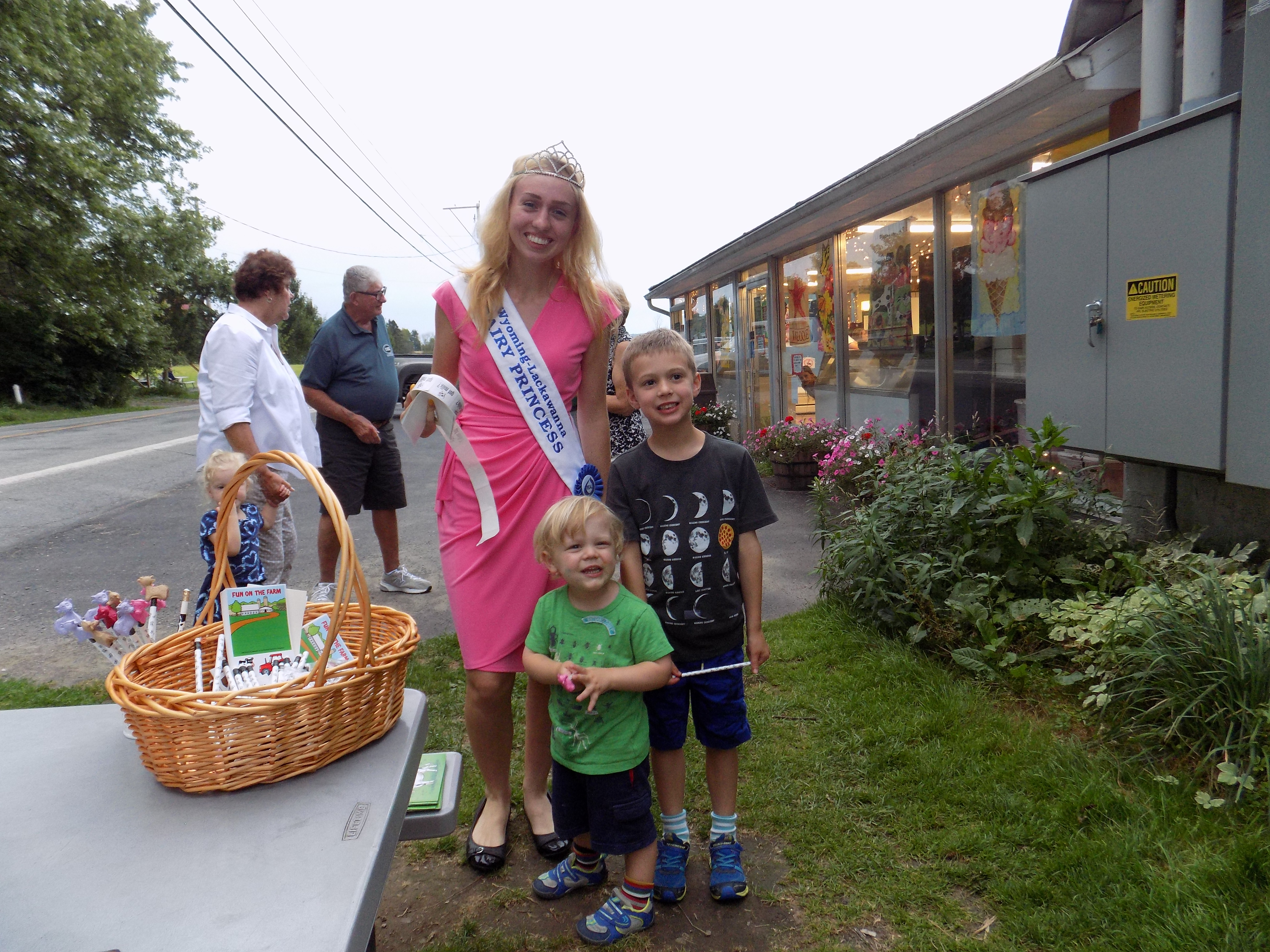 Loghan Hirkey takes time to visit with youngsters at a local event.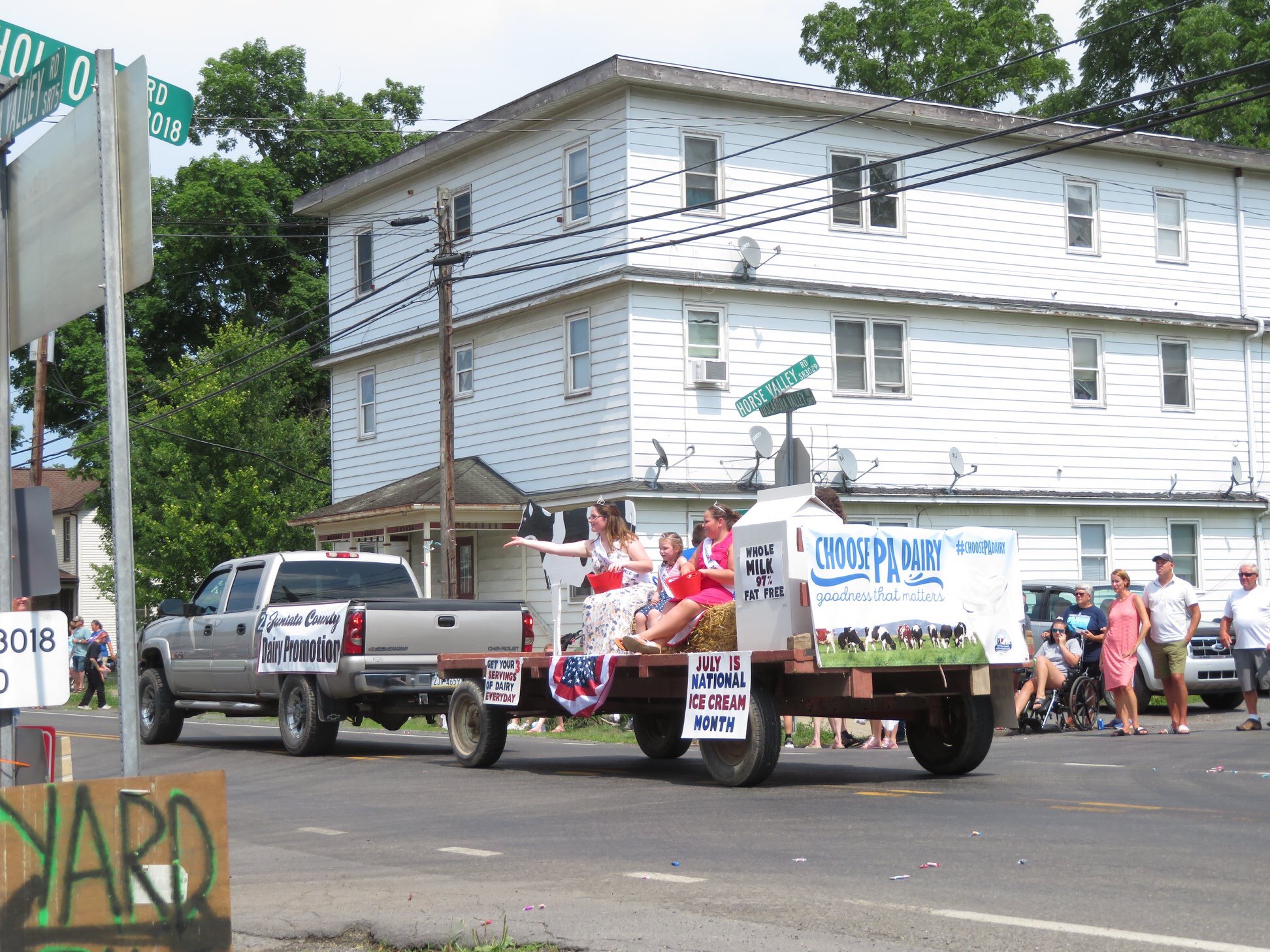 Juniata County Dairy Promotion participate in a local parade.
Rebekah Leise presents an award to the winning team at her local milking contest during fair.
Blair County Princess Vannika Rice and Alternate Princess Elizabeth Frederick pose with students while at a school promotion.