Each year, PDPPS chooses three county princesses to be the new state royalty team at the annual state princess pageant. The princesses are judged on public speaking, dairy industry knowledge, poise and personality. Each princess prepared a speech, presentation, radio spot and poster display promoting milk and dairy foods; submitted a scrapbook of promotion activities; took a dairy promotion knowledge quiz; submitted a dairy food recipe and participated in an interview with a panel of four judges.
A state dairy princess and two alternates are chosen each year.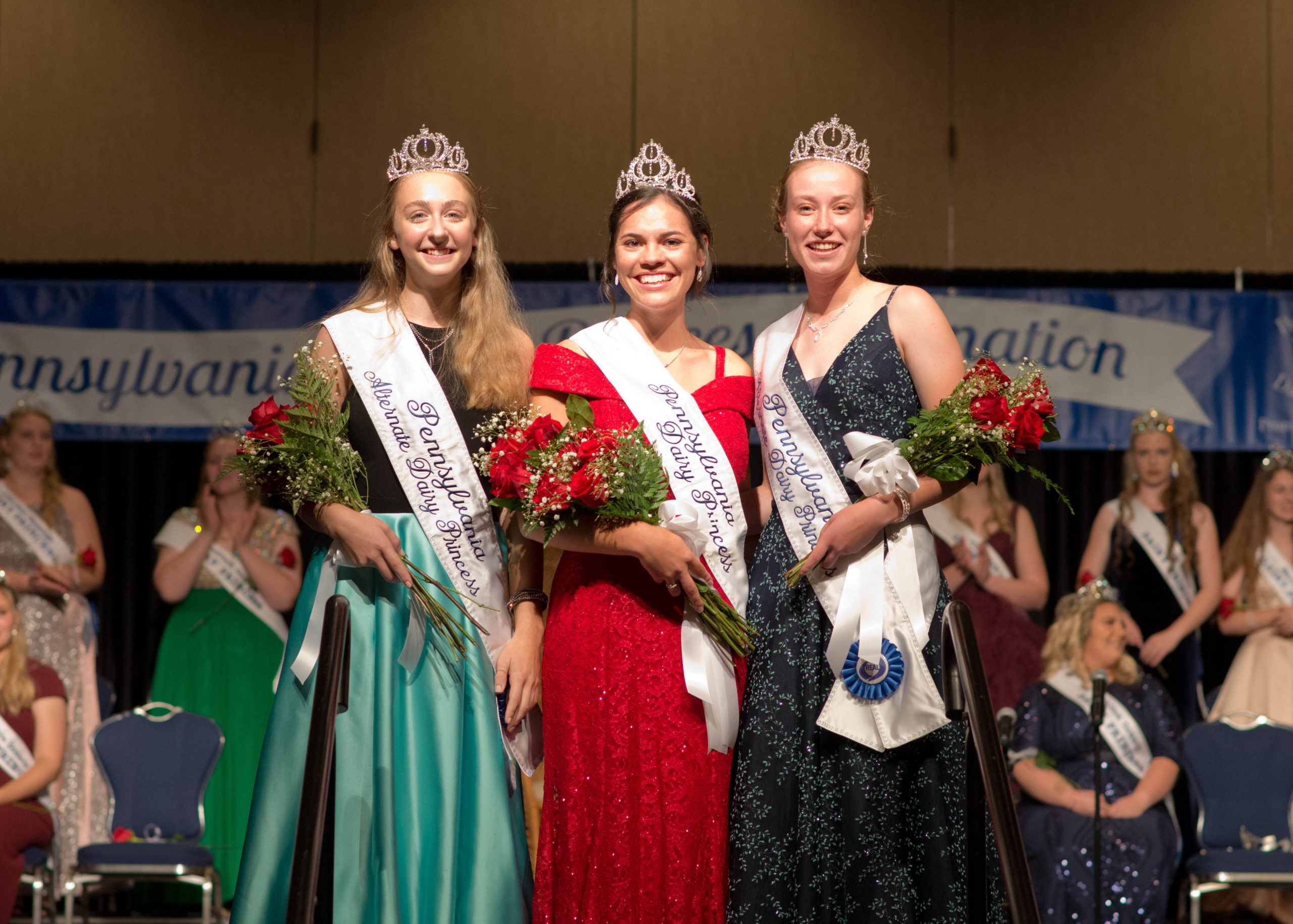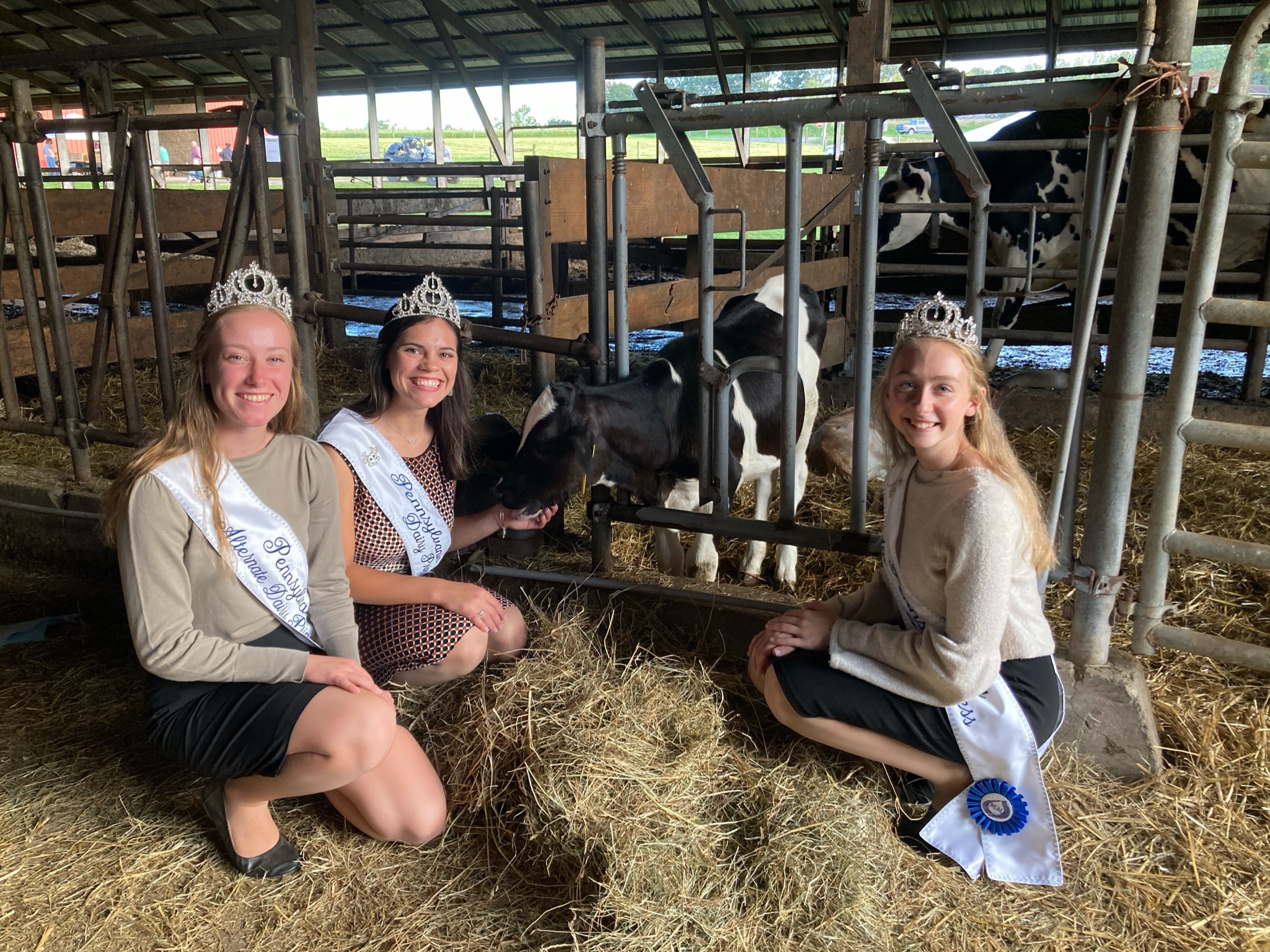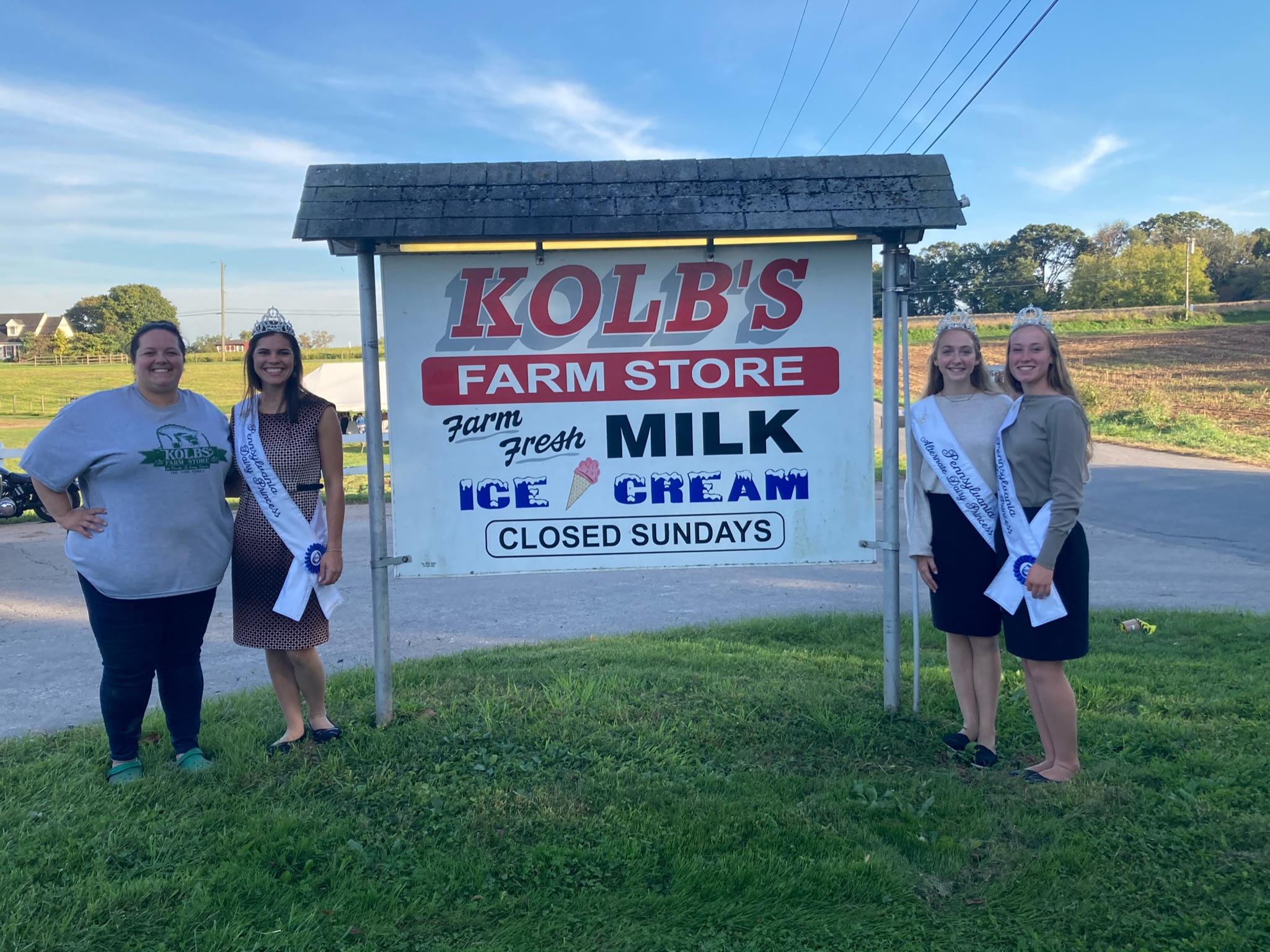 2021 – 2022 PA State Dairy Princess Royalty Team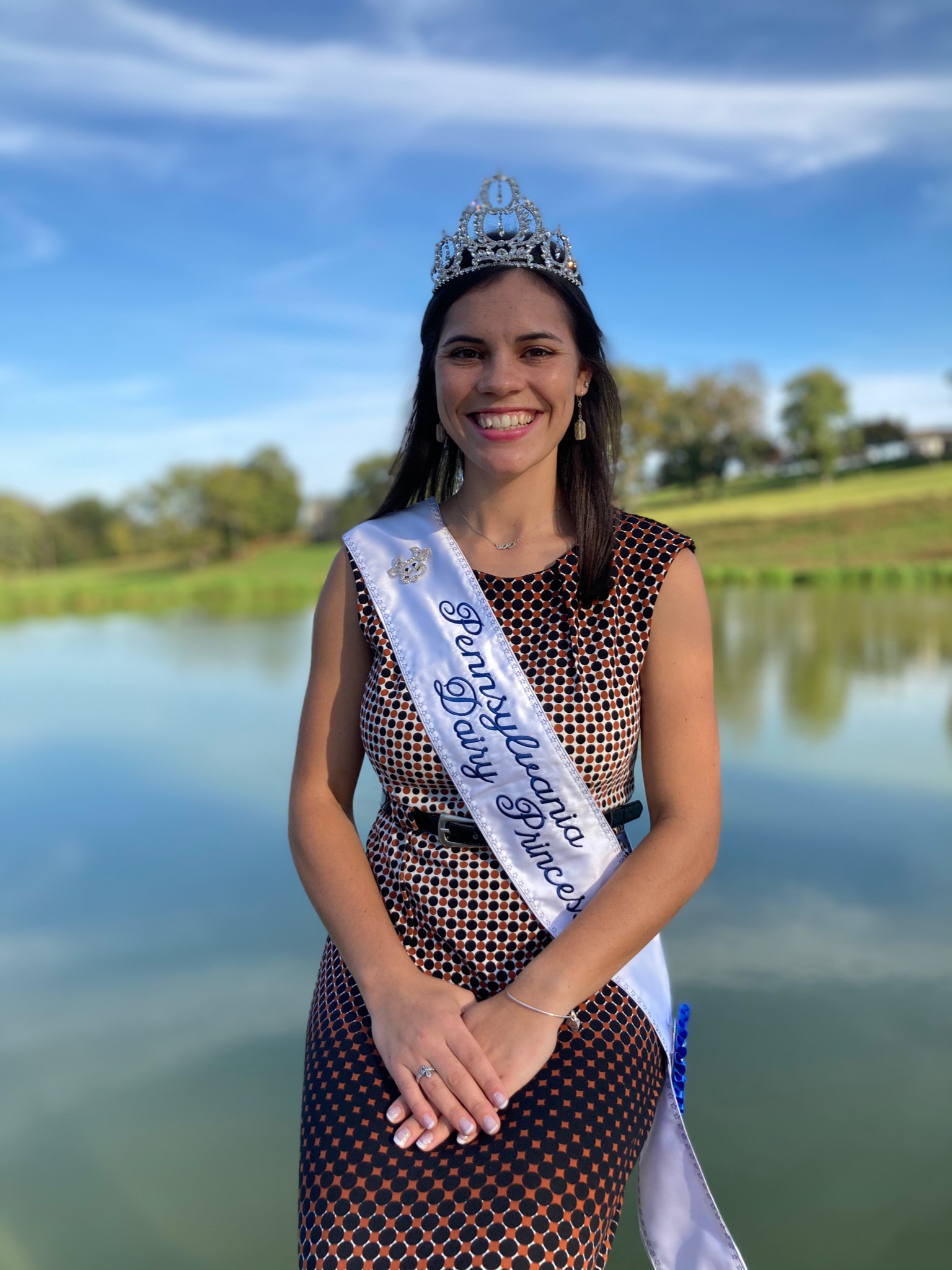 Mikayla Davis
2021-2022 Pennsylvania State Dairy Princess
Leesport, Pa.
Berks County Dairy Princess
Mikala is the 20-year-old daughter of Mike and Angie Davis from Leesport. She lives on a small farm with her parents and three younger siblings, Tanner, Alexa and Bryce. On the farm, they raise Holstein show heifers that they show at local and state dairy shows. A junior at Penn State World Campus majoring in Agribusiness Management, is a 2019 graduate of Schuylkill Valley High School and was involved in agriculture club, valley voices, played basketball and softball. Mikayla was a previous member of the Northern Berks 4-H Dairy Club. She is involved in the Grange and an active member of Mohrsville Church of the Brethren. Mikayla is currently employed at the Leesport Farmers Market as an office assistant. She enjoys spending time with family, friends and being outside.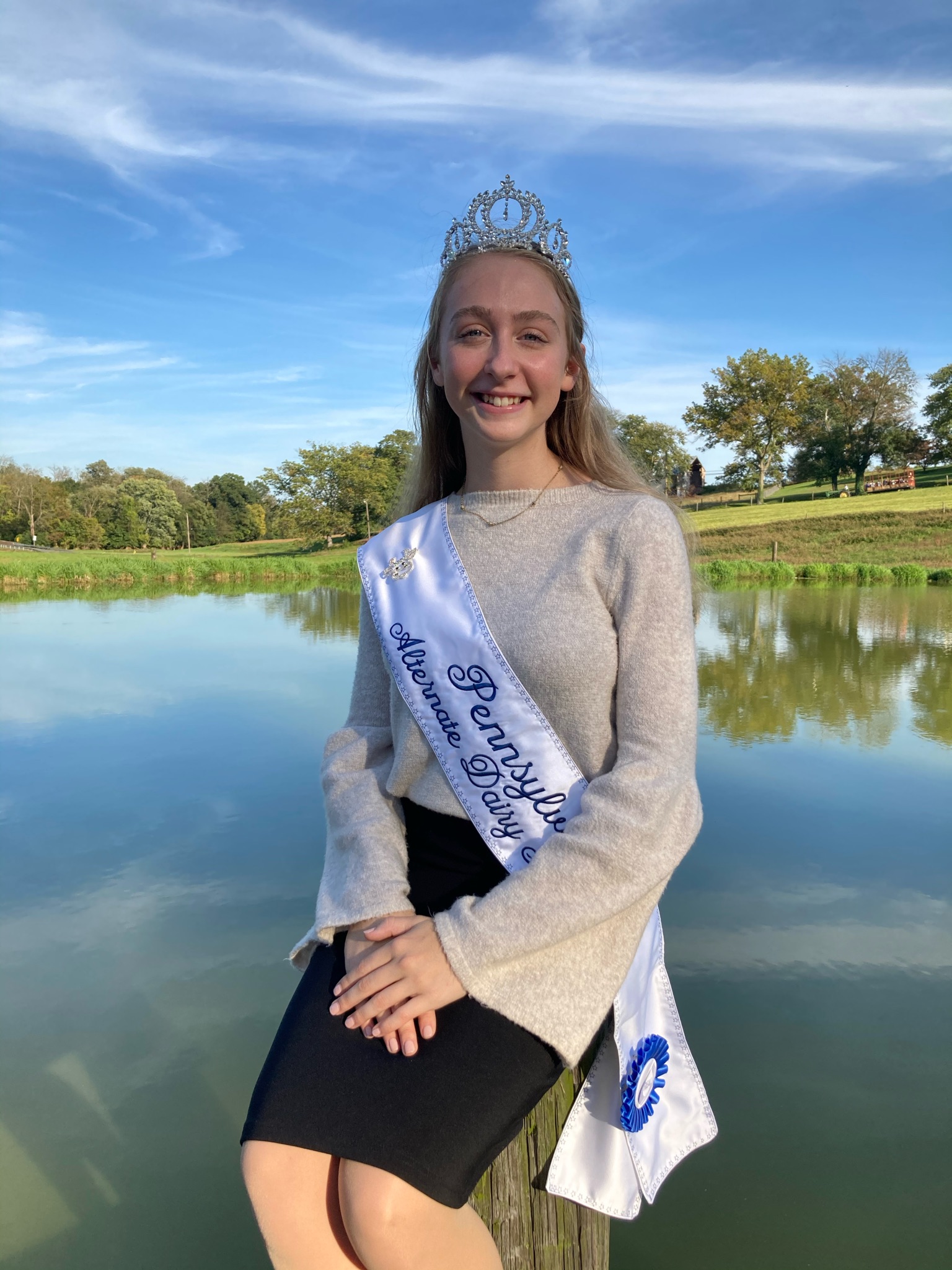 Kelly Bliss
2021-2022 Pennsylvania Alternate Dairy Princess
Huntingdon, PA.
Huntingdon County Dairy Princess
Kelly Bliss is the daughter of Tim and Jacquita Bliss. She has four older sisters, one of which is her twin, Shelly. Kelly lives on her family's farm, Bliss Dairy, where they raise Jersey dairy cows, Angus beef cattle, and a flock of Cheviot sheep. Kelly helps around the farm by feeding calves, cleaning pens, and lending a hand for any odd job. Kelly is a junior at Mount Union Area High School. In school, she is active as the Junior Advisor of the Captain Jack FFA Chapter and a member of the National Honor Society, Powersource, Press Club, and Future Business Leaders of America (FBLA) where she currently serves as Secretary of her school's chapter. She also plays flute in concert band. Kelly attends the Mill Creek Baptist Church and is the Treasurer of her youth group. A member of the Trough Creek Volunteer Fire Company, Kelly loves raising her Jersey heifers and Cheviot lambs to show at the Huntingdon County Fair. In her free time, Kelly enjoys painting, listening to almost any genre of music, and taking pictures of sunsets, nature, and her friends.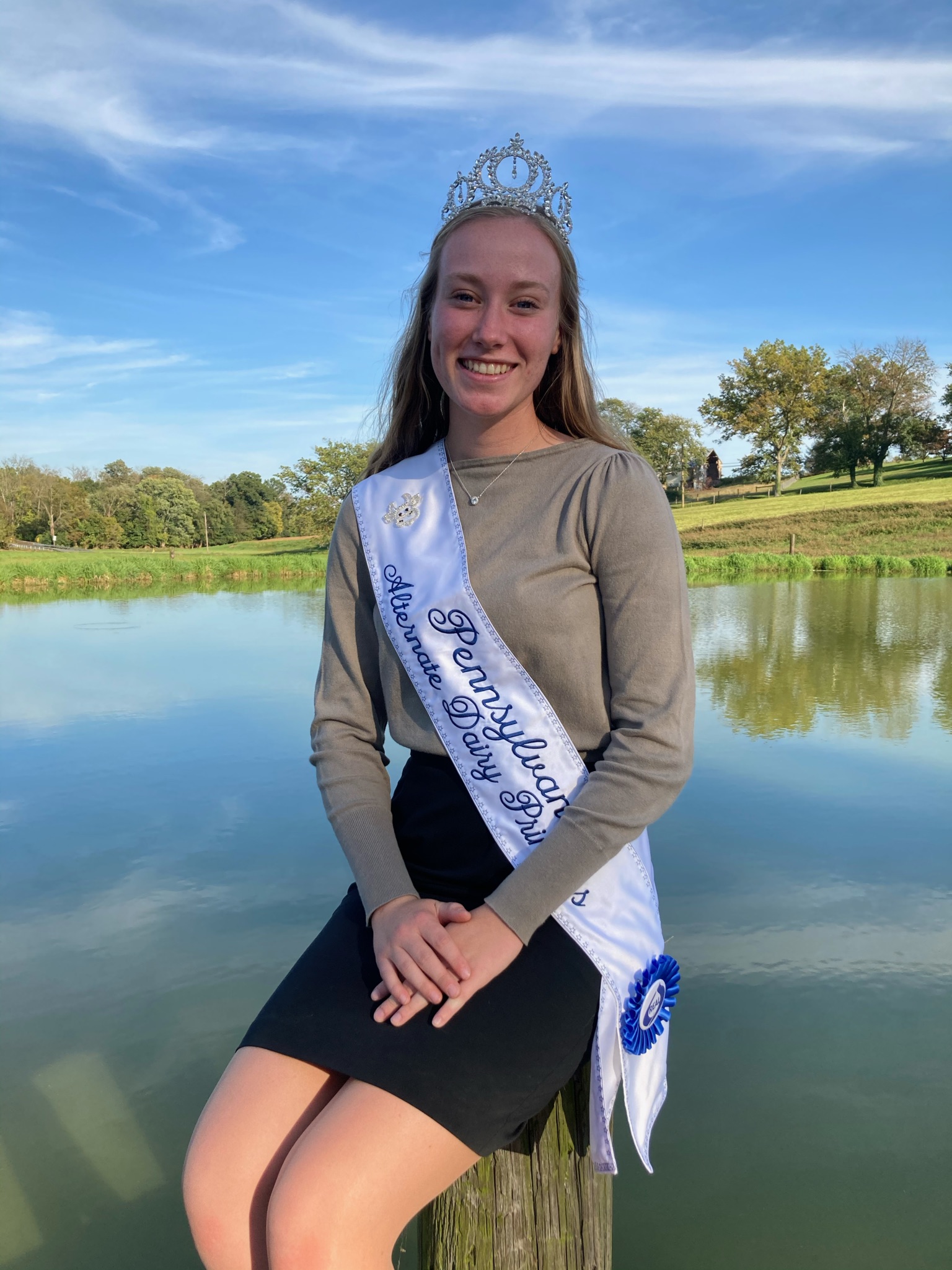 Crystal Bomgardner
2021-2022 Pennsylvania Alternate Dairy Princess
Jonestown, PA.
Lebanon County Dairy Princess
Crystal Bomgardner is the daughter of Corwin and Tara Bomgardner. She has three brothers and five sisters. Crystal has a Holstein dairy cow and a spring calf that she currently keeps at her grandparent's farm. She is currently homeschooled but attends Northern Lebanon High School for her agriculture science classes and FFA. She plays basketball for Northern Lebanon High School as well as Team Pennsylvania. She is a lifeguard at Hershey Park. She attends Manada Gap Full Gospel Mission. She plays the keyboard and sings on the worship team at the Oak Youth Group. She is an active member of the Northern Lebanon FFA where she serves as President. She loves promoting the dairy industry and getting the word out about the health benefits of milk. In her spare time, she enjoys riding 4-wheeler and hanging with friends.