Each year, PDPPS chooses three county princesses to be the new state royalty team at the annual state princess pageant. The princesses are judged on public speaking, dairy industry knowledge, poise and personality. Each princess prepared a speech, presentation, radio spot and poster display promoting milk and dairy foods; submitted a scrapbook of promotion activities; took a dairy promotion knowledge quiz; submitted a dairy food recipe and participated in an interview with a panel of four judges.
A state dairy princess and two alternates are chosen each year.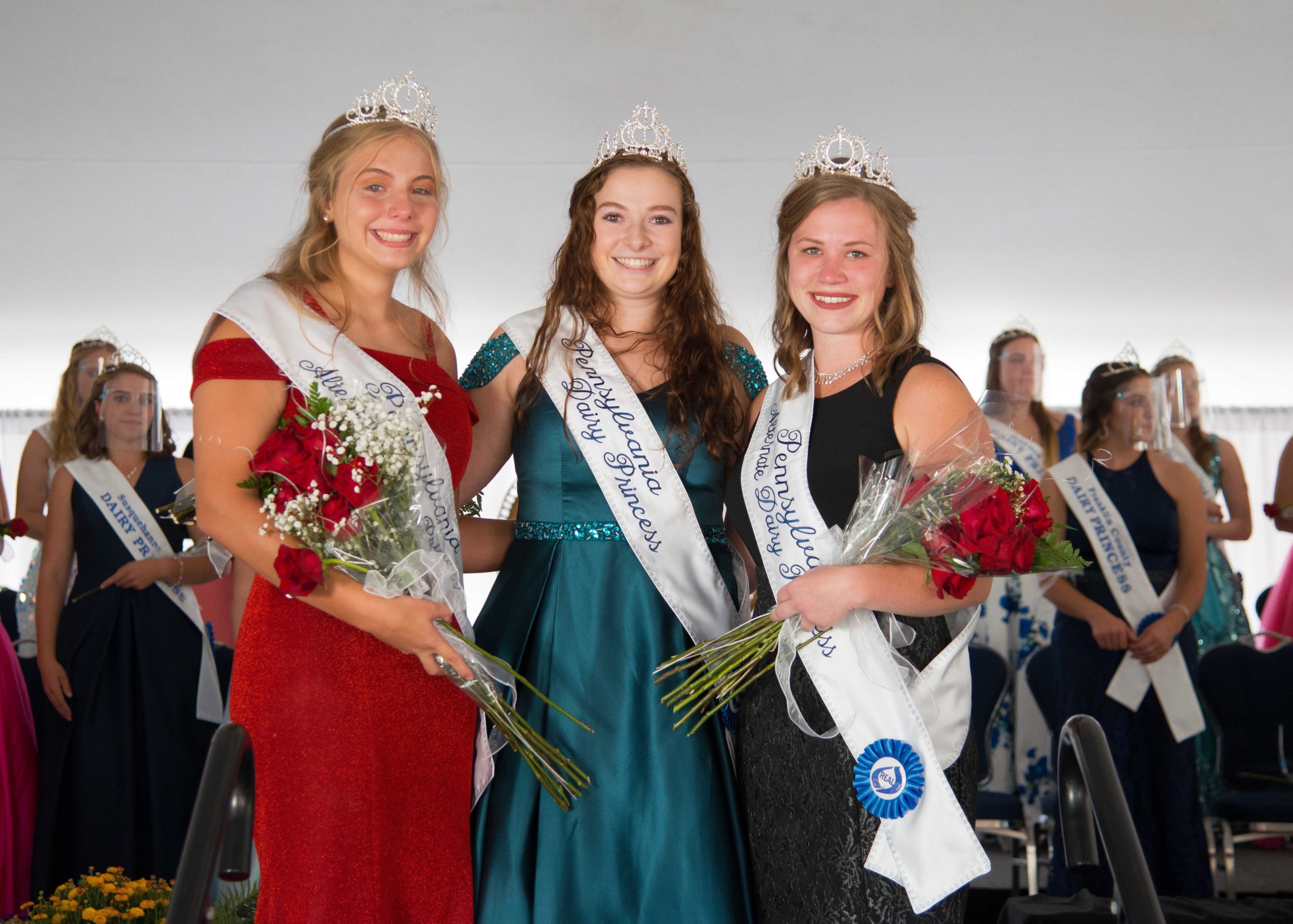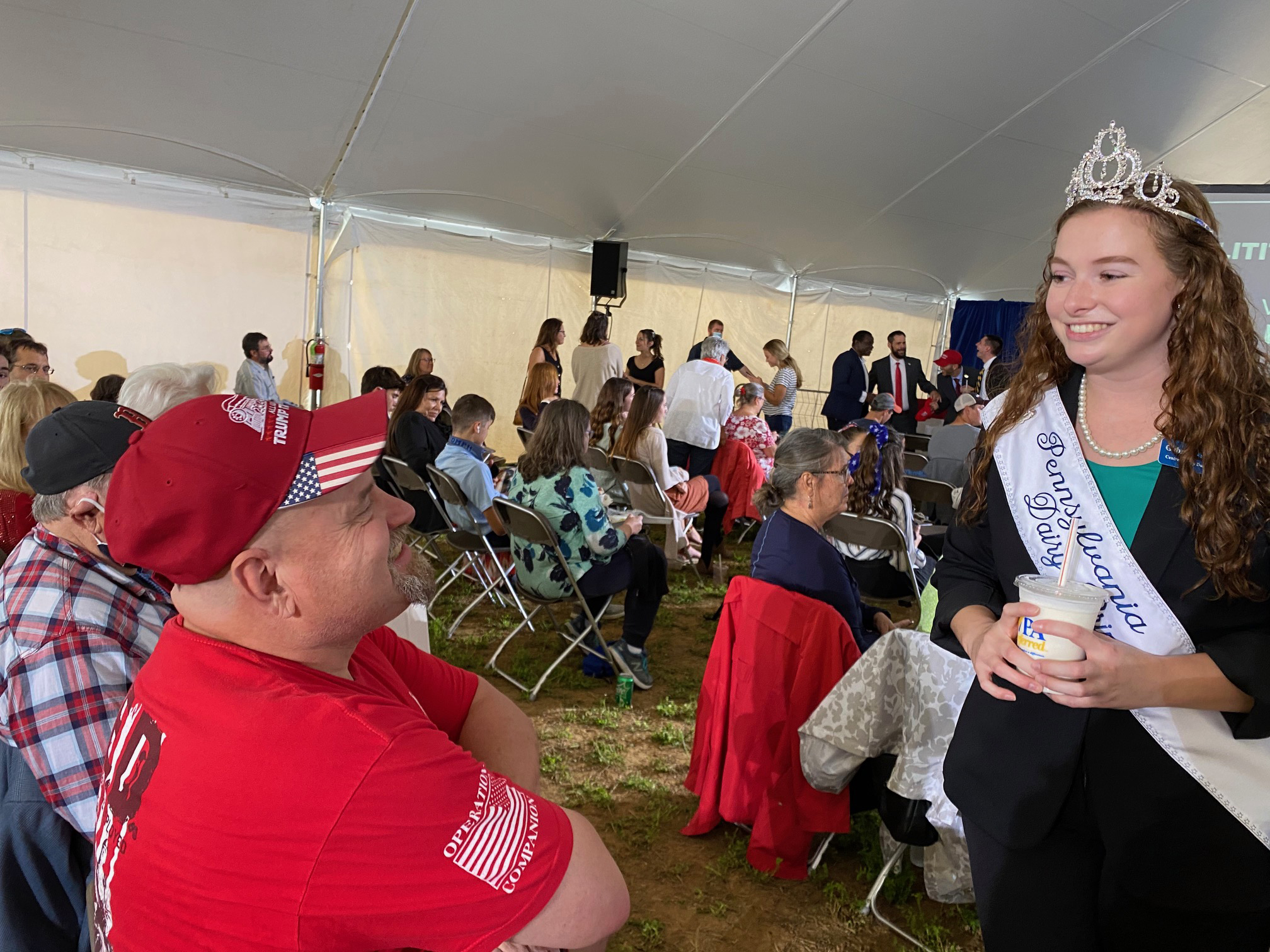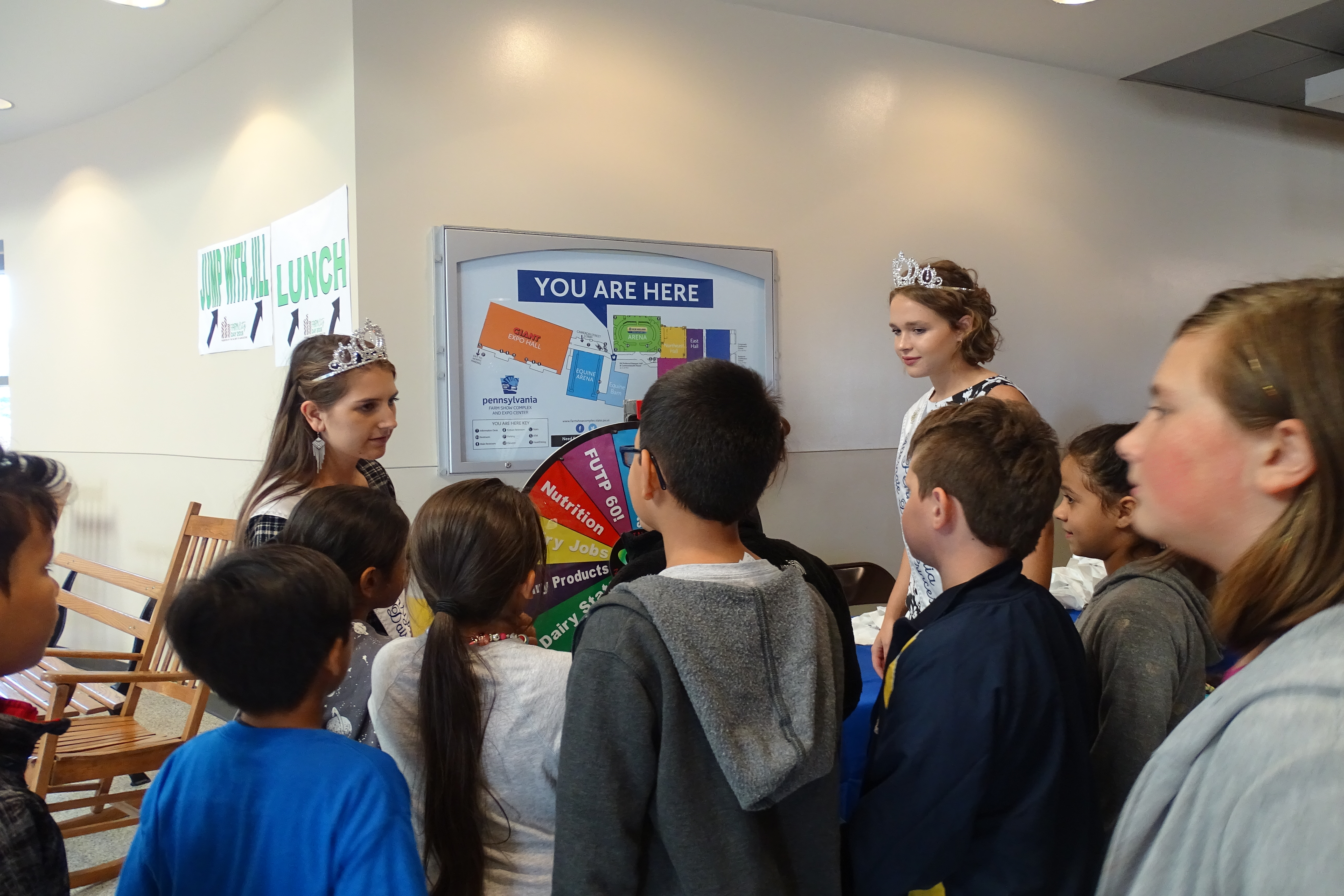 2020 – 2021 PA State Dairy Princess Royalty Team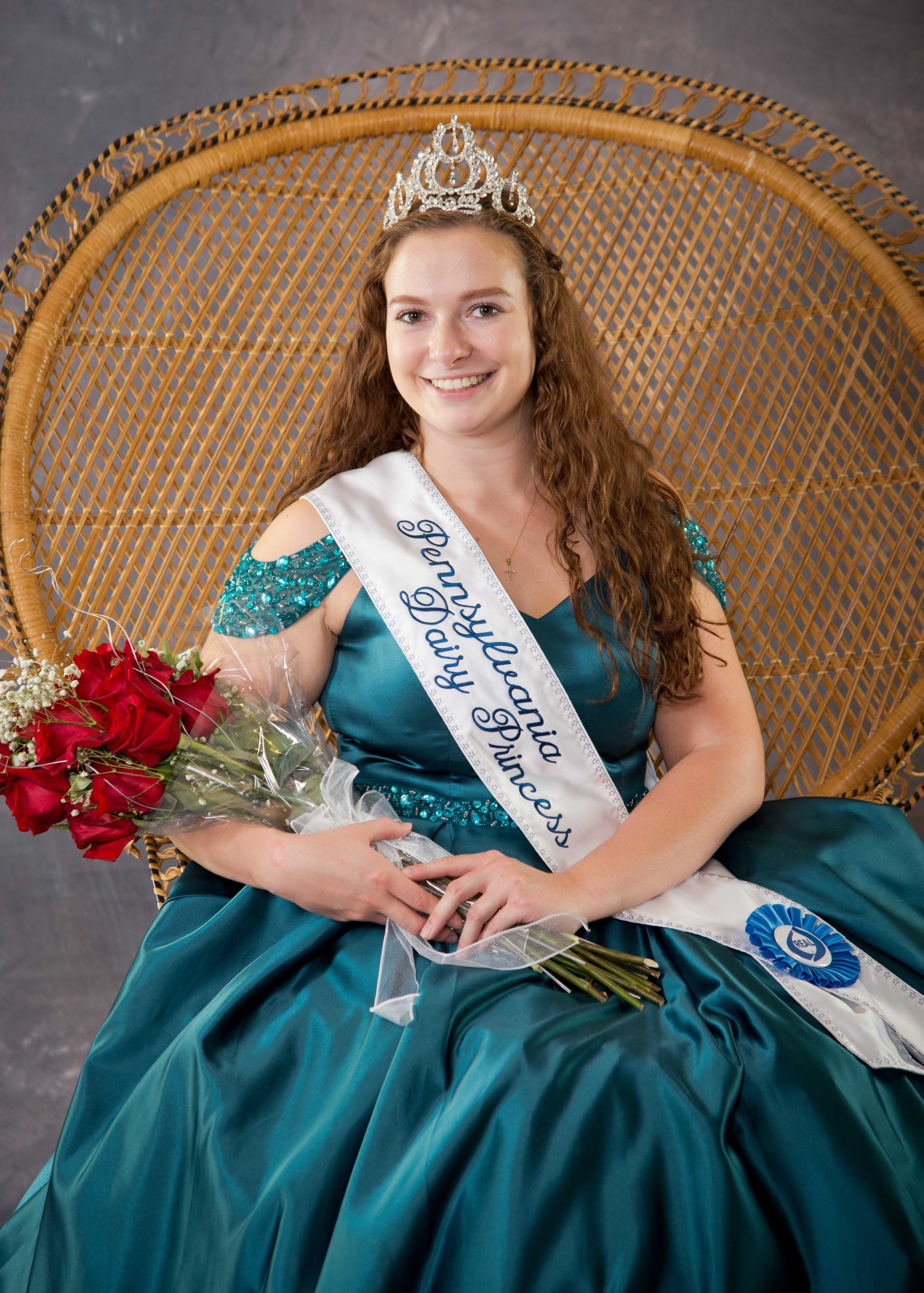 Gabrielle Swavely
2020-2021 PA State Princess
PA Furnace, Pa.
Centre County Dairy Princess
Gabrielle Swavely is the 21-year-old daughter of Steve and Jeannette (Corl) Swavley. She has one brother Marshall and currently resides in Pennsylvania Furnace. She graduated from State College Area High School in 2017, completing a three-year culinary course offered at her school with top honors. Throughout her high school career, she was a majorette in the State College Area High School Marching Band. In addition, she was a majorette for eleven years with the Nittany Dreamers Baton Corp. and was their feature twirler for two years. Gabrielle is honored to now serve as a co-instructor for the group. Currently, Gabrielle is attending The Pennsylvania State University majoring in Agricultural Science. She has worked at Dreibelbis Dairy LLC, a 110-cow dairy, for three years. She recently finished an internship with Northeast Agri-Solutions Force.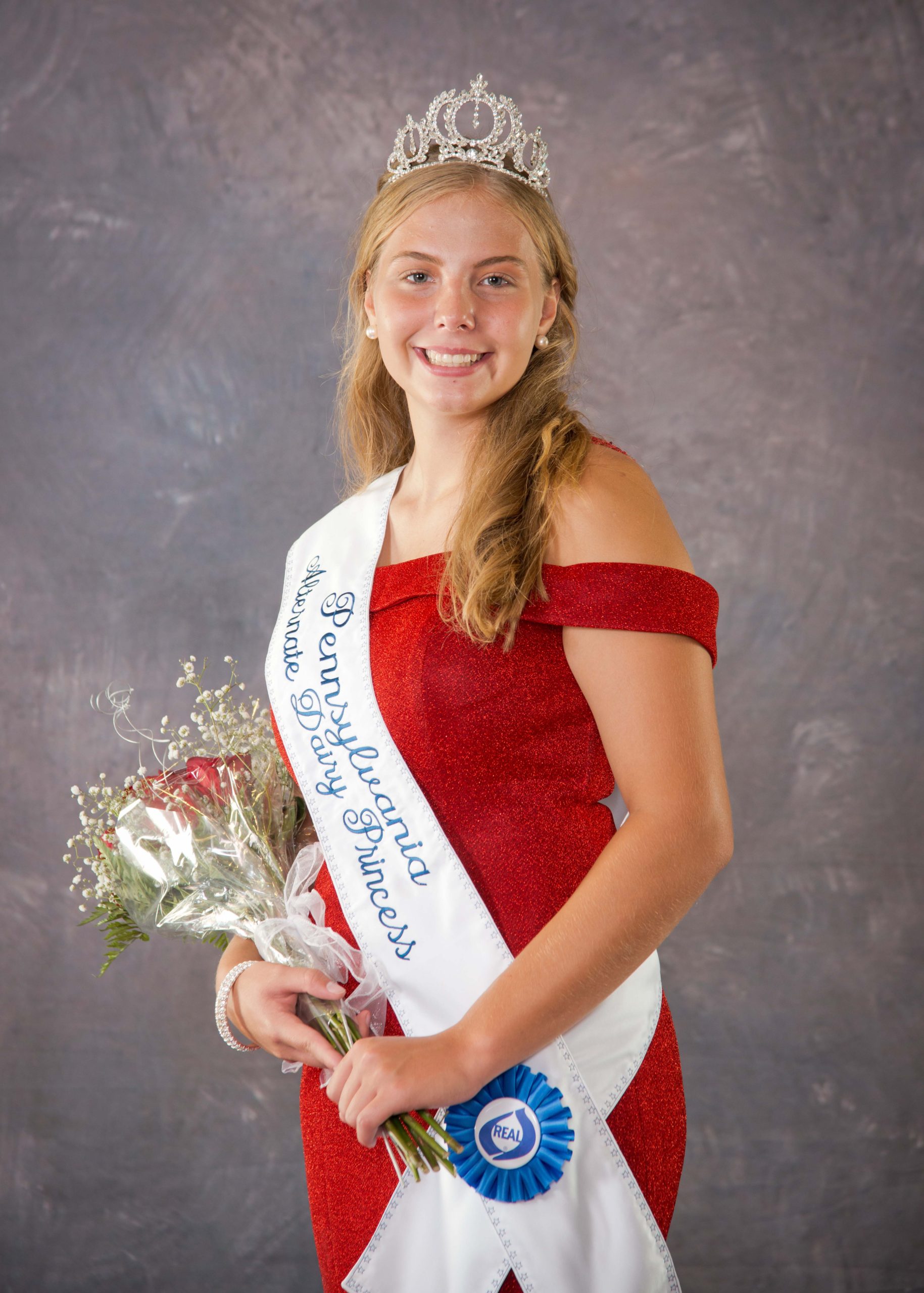 Katerina Coffman
2020-2021 Pennsylvania Alternate Dairy Princess
Petersburg, PA.
Huntingdon County Dairy Princess
Katerina Coffman is the 18-year-old daughter of TJ & Elaine Coffman of Petersburg. Katerina has a sister Mackenzie. Katerina's passion for the dairy industry started as a child when she helped her Dad clean stalls on her grandparent's dairy farm, Tom Glow Farms. It was there where she fell in love with the dairy industry and the farmers who represent it. Katerina is a senior at Juniata Valley High School. She is an active member of the National Honor Society, Student Council, Speech League, Blue Juniata FFA, Future Business Leaders of America, Varsity J Club, Huntingdon County Youth Leadership, Track and Field and serves as a CHAMP captain. Katerina is the President of Shavers Creek 4-H Club, President of the Huntingdon County Junior Holstein Association, Secretary of the Huntingdon County 4-H County Council, a member of the Huntingdon County 4-H Livestock Judging team and a junior member of the Huntingdon County Fair Board. She attends Faith United Methodist Church and a member of the Bethel Presbyterian Youth Group.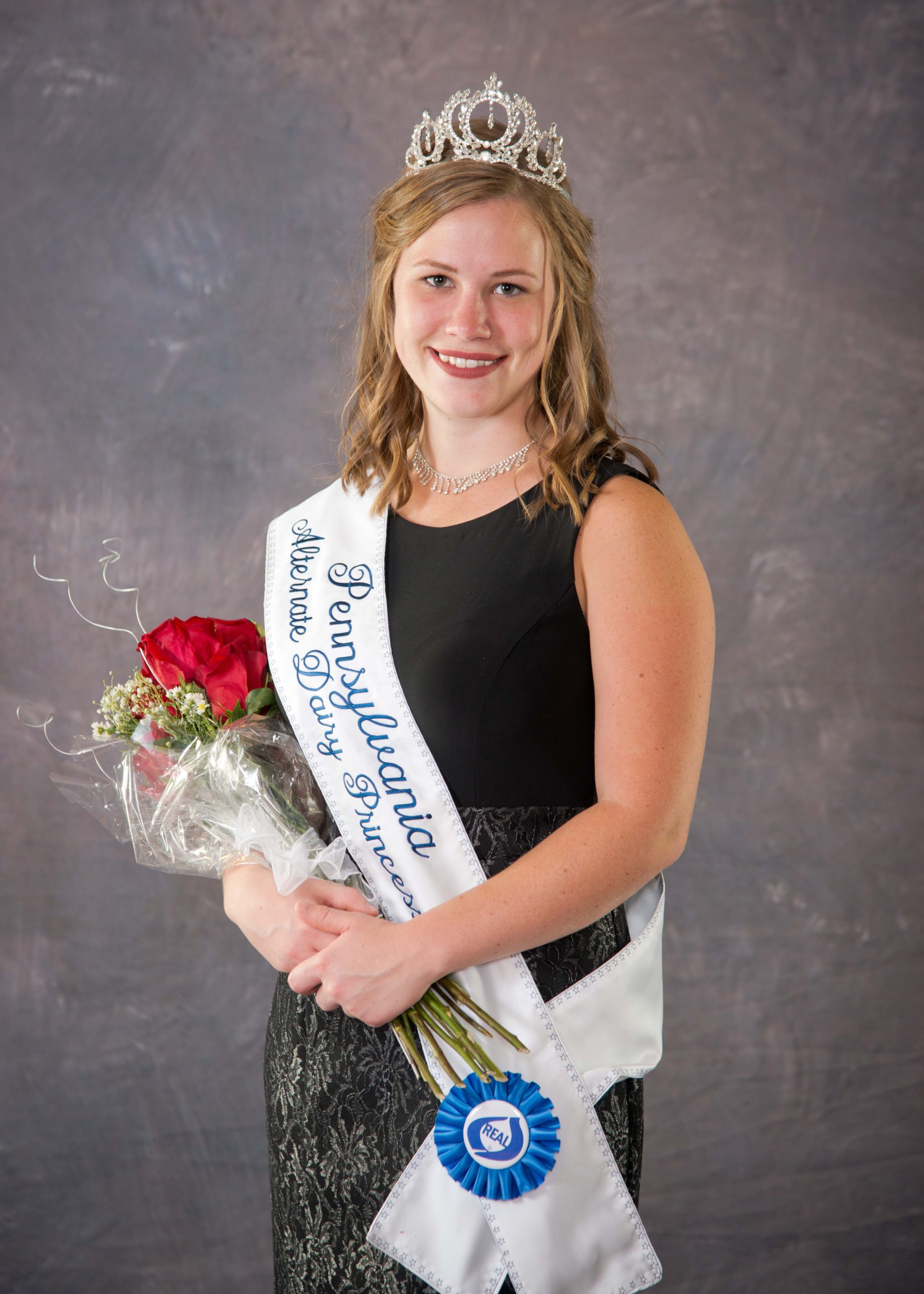 Kristin Johns
2020-2021 Pennsylvania Alternate Dairy Princess
Richland, PA.
Berks County Dairy Princess
Kristin Johns, daughter of Mark and Deb Johns, lives near Bethel where she raises her show heifers. She graduated in 2018 as a homeschool student. Kristin served as an event coordinator, president of her homeschool co-op's student council and took Ag classes at Tulpehocken High School. Currently, she works as a cook at Dutch-Way Restuarant and milks at Tulpa-Canal Farm. Kristin was an active member of FFA where she served as the sentinel. In her 4-H club, she was the scrapbook chair for many years. Through 4-H, Kristin qualified for the state dairy judging team, allowing her to judge at NAILE, AADS and World Dairy Expo. As a Junior HOlstein member, Kristin participated in a variety of competitions. She feels most honored by her third place Prepared Public Speech at the 2016 National Convention. Currently, she serves on the Pennsylvania Junior Holstein Executive Committee as secretary and is a previous Reading Fair Queen. Her passion for the dairy industry sources from her grandfather, John Stump, who was the founder for Stumpland Farm. In her spare time, Kirstin enjoys reading, traveling, and eating ice cream