Each year, PDPPS chooses three county princesses to be the new state royalty team at the annual state princess pageant. The princesses are judged on public speaking, dairy industry knowledge, poise and personality. Each princess prepared a speech, presentation, radio spot and poster display promoting milk and dairy foods; submitted a scrapbook of promotion activities; took a dairy promotion knowledge quiz; submitted a dairy food recipe and participated in an interview with a panel of four judges.
A state dairy princess and two alternates are chosen each year.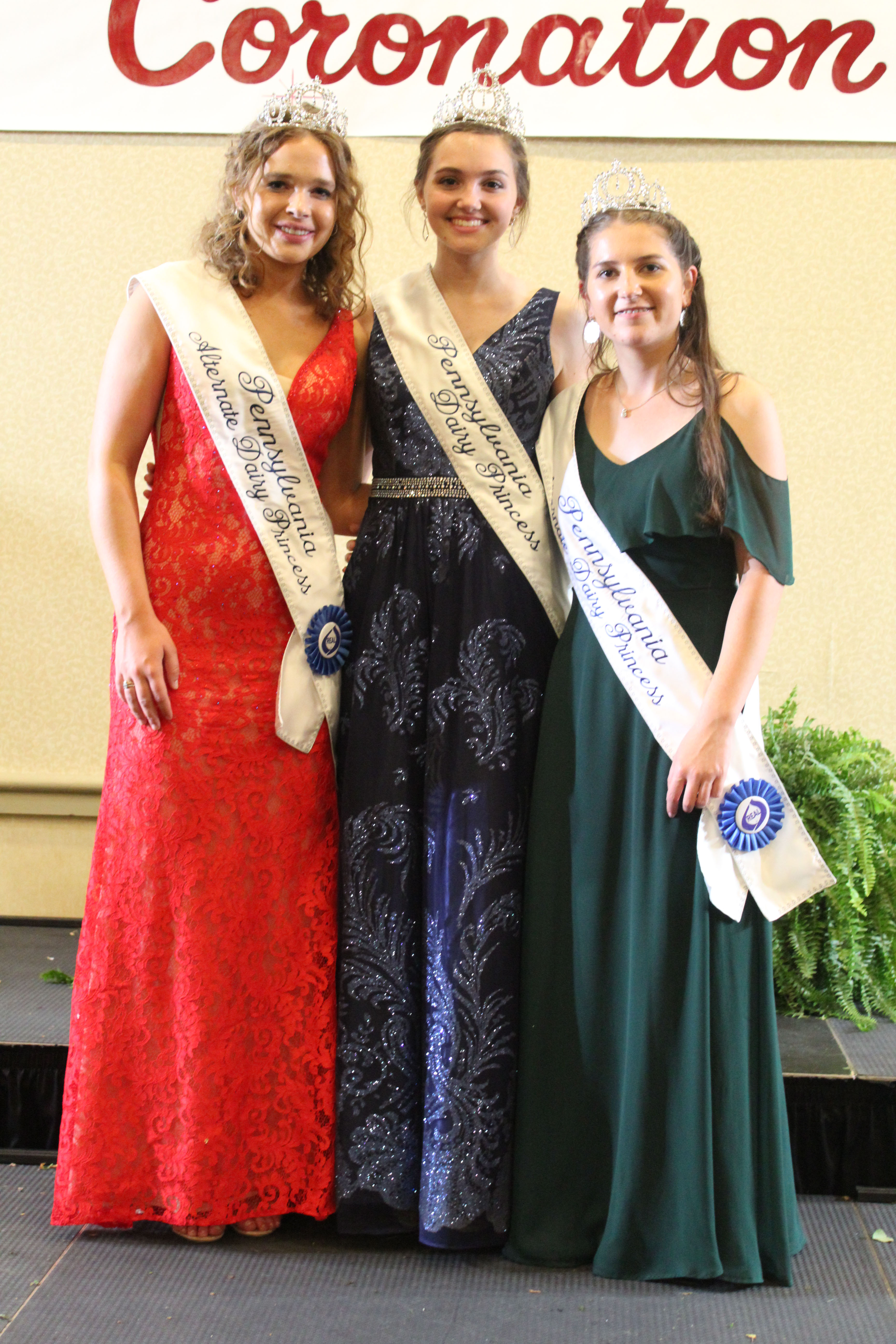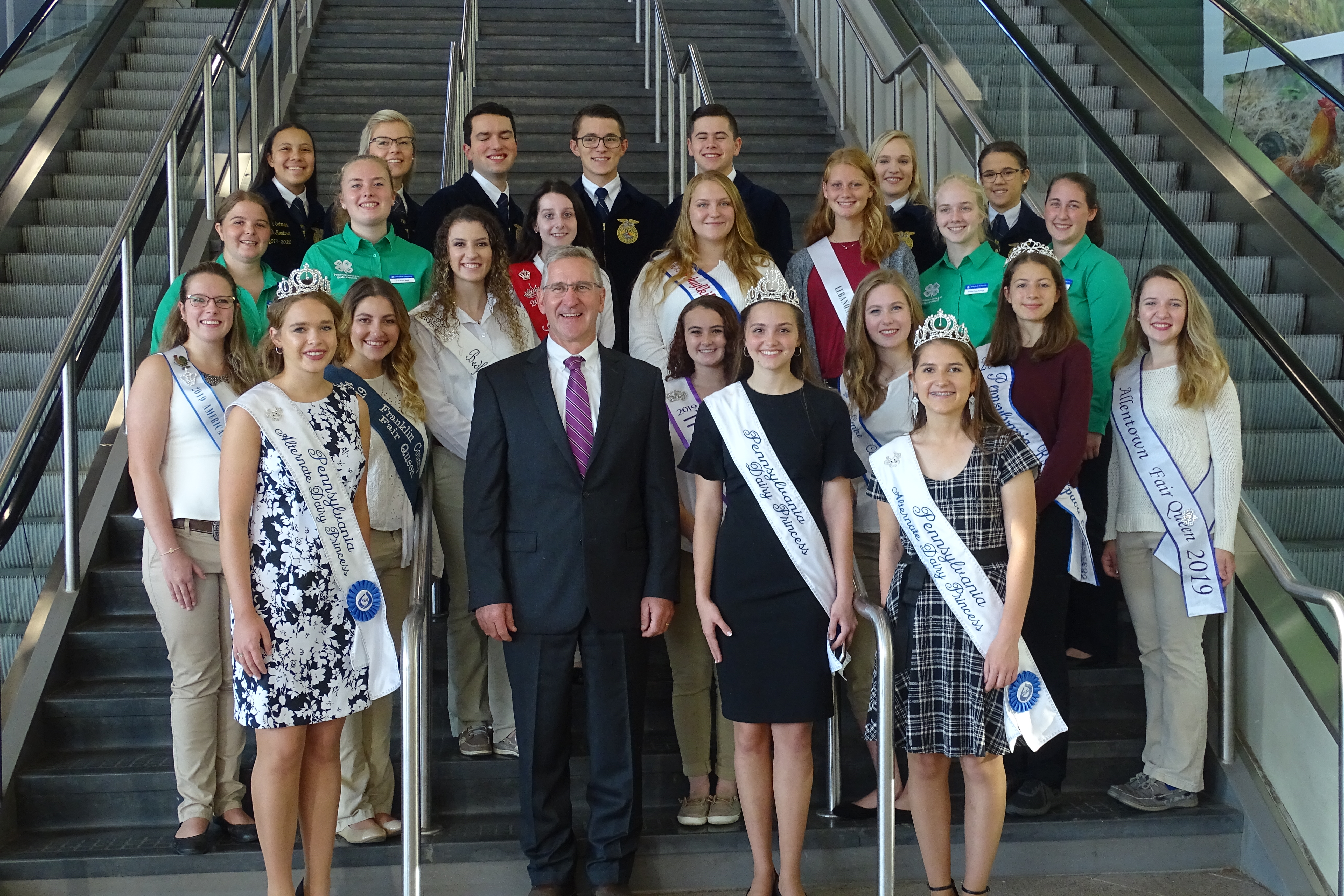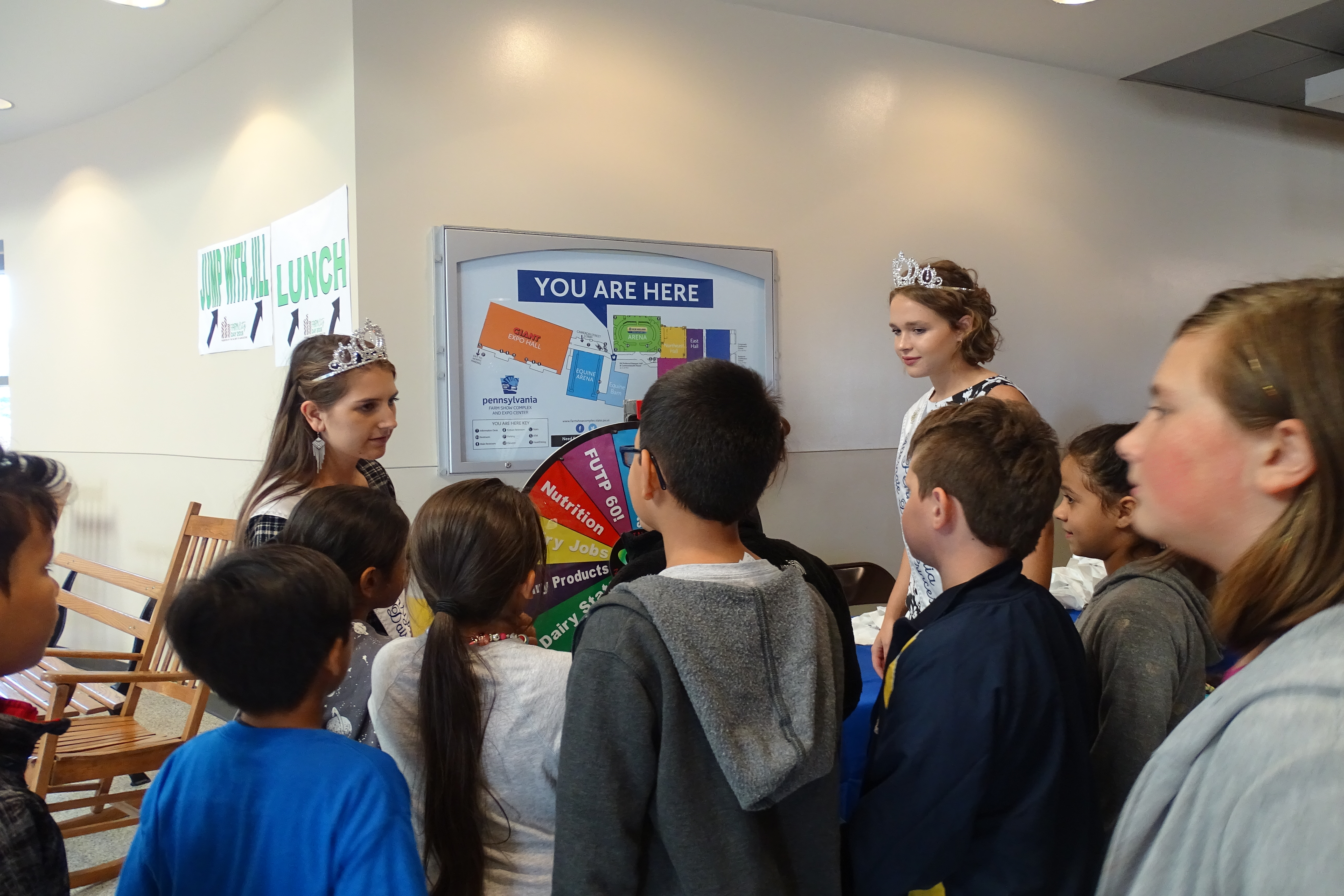 2019 – 2020 PA State Dairy Princess Royalty Team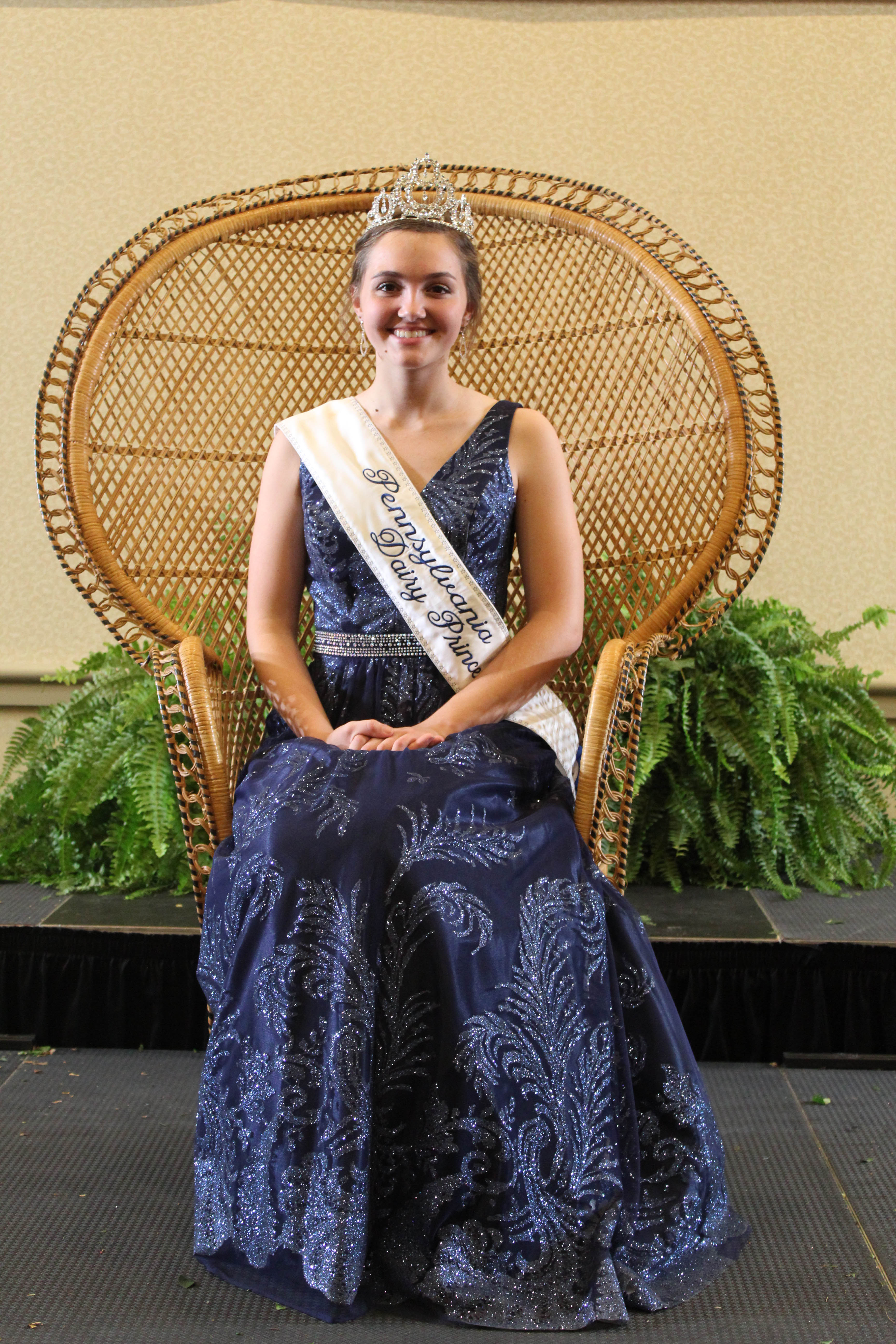 Paige Peiffer
2019-2020 PA State Princess
Lebanon, Pa.
Lebanon County Dairy Princess
Paige is the 17-year-old daughter of Ammon and Brenda Peiffer of Lebanon County. Alongside of her siblings, Mackenzie, Skylar, and Seth, her family operates Boxed-In Acres. On the farm, they have 160 Holsteins, 80 of which are currently milking.  Paige's passion for the dairy industry prompted her to join the Lebanon Co. dairy court in 2013. Paige is a senior at Cedar Crest High School where she is a part of the girls' volleyball team and a member of National Honors Society. She is also involved in FFA and serves as her FFA chapter's Vice President. Through FFA, Paige was able to participate in many public speaking competitions, gained new leadership qualities, and joined the parliamentary procedure team. She is involved in the NO SO ANN dairy 4-H, the Lebanon County Jr. Holstein Association and the PA Jr. Holstein Association. Most importantly, her goals this year as princess, are to bridge the gap between dairy and consumers, and positively portray the industry through education.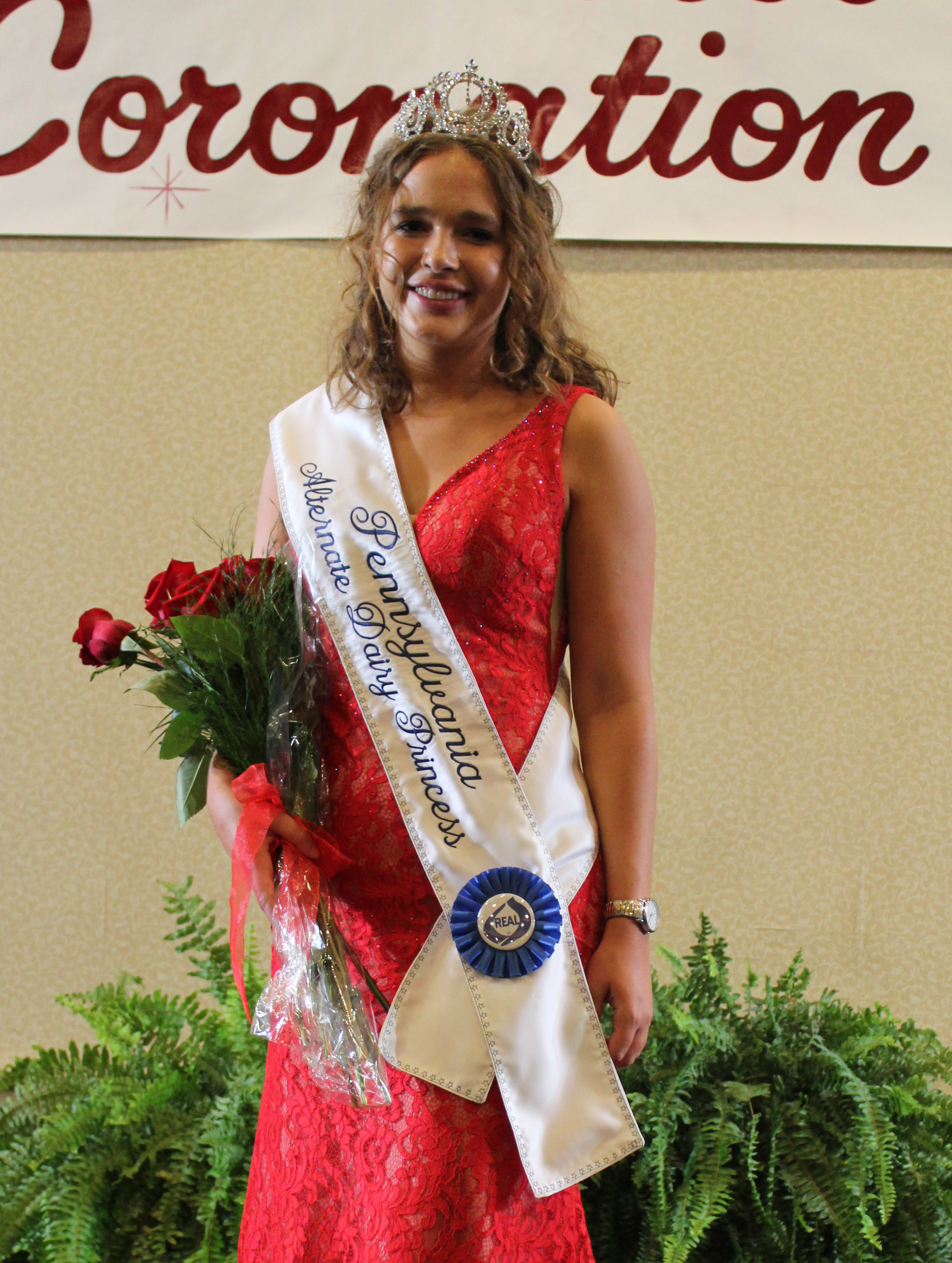 Denae Hershberger
2019-2020 Pennsylvania Alternate Dairy Princess
Martinsburg, PA.
Bedford County Dairy Princess
Denae Hershberger is the daughter of Ross and Yvonne Hershberger of Martinsburg. Denae has four siblings Ross, Leah, Ridge, and Savanna. She attends Northern Bedford County High School and is in her senior year. At Northern Bedford, Denae is involved in Varsity Cross Country, Varsity Girls Basketball, Varsity Track and Field, FCA, FFA, Prom Committee, student council and is a class representative. Additionally, Denae attains the status of Honor Roll and holds the Physical Fitness Award. Denae is also the Vice President of Southern Cove Dairy and Livestock 4-H. In addition, she is employed at Subway of Martinsburg, Cove Creamery, and frequently babysits. When asked about her favorite babysitting client, she will answer with her niece Addilyn every time. In her free time, she enjoys assisting her father with farm tasks, spending time with family, running, taking photographs of creation and writing poetry.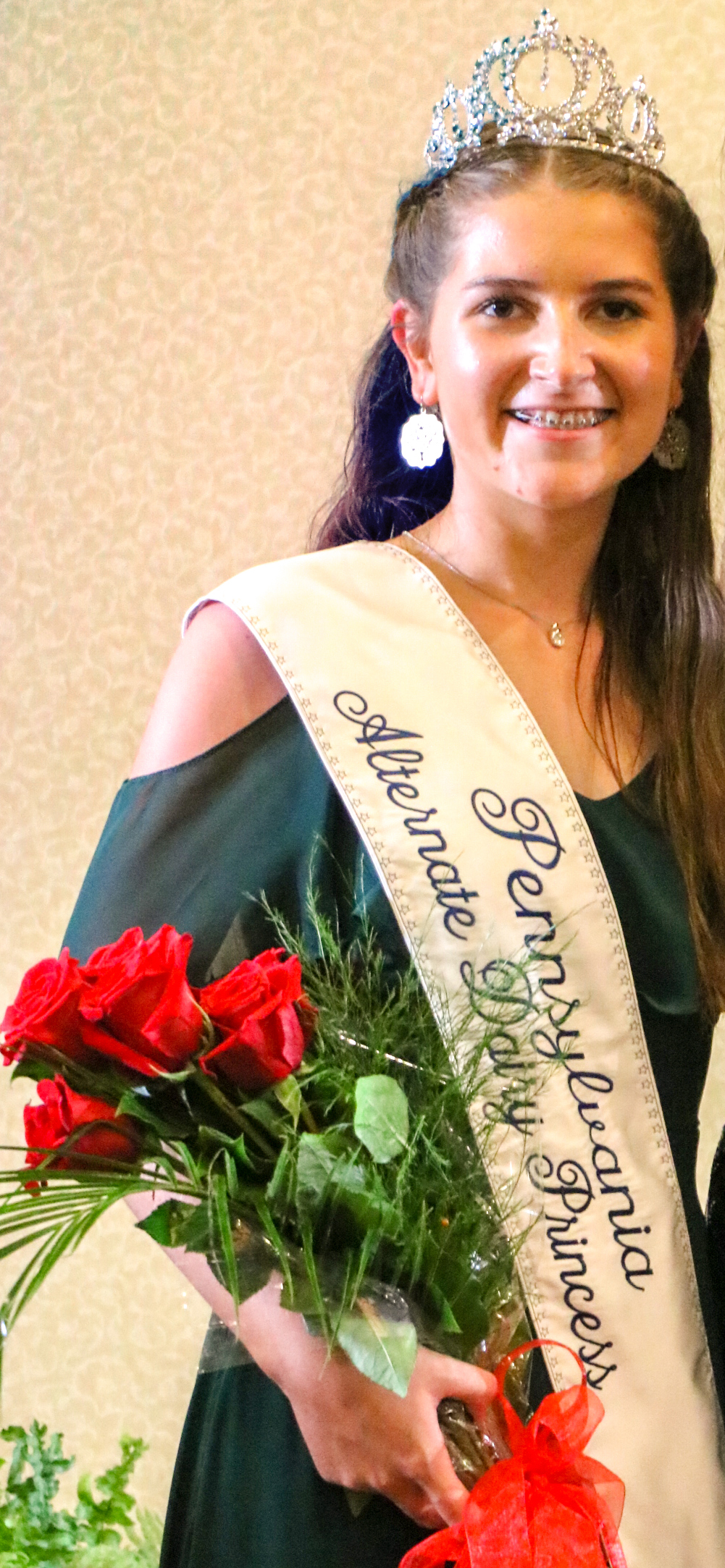 Vannika Rice
2019-2020 Pennsylvania Alternate Dairy Princess
Williamsburg, PA.
Blair County Dairy Princess
Vannika lives on her family's dairy farm, Clover Creek Cheese Cellar in Williamsburg, working with her parents, David and Terella Rice and four older siblings. The milk from the herd of fifty cows is fed to calves, bottled into jugs and sold as raw milk, or made into cheese to be aged and sold. She milks, feeds calves and helps her Dad artificially inseminate the cows. She is 18 years old and graduated from Rice Homeschool in May. Involved in the Williamsburg FFA, she earned her Keystone Degree and was part of the speech competitions. She shows Milking Shorthorns in the Morrison's Cove Dairy Show.  She attends Canoe Creek Brethren in Christ Church, participating in the youth group and has gone on numerous missions' trips. She plans to attend college for an animal science degree focusing on dairy management. After college, her plan is to come back to her family's farm and be the dairy herd manager. As a dairy princess, her goal is to bridge the gap between farmers and consumers through education.