Each year, PDPPS chooses three county princesses to be the new state royalty team at the annual state princess pageant. The princesses are judged on public speaking, dairy industry knowledge, poise and personality. Each princess prepared a speech, presentation, radio spot and poster display promoting milk and dairy foods; submitted a scrapbook of promotion activities; took a dairy promotion knowledge quiz; submitted a dairy food recipe and participated in an interview with a panel of four judges.
A state dairy princess and two alternates are chosen each year.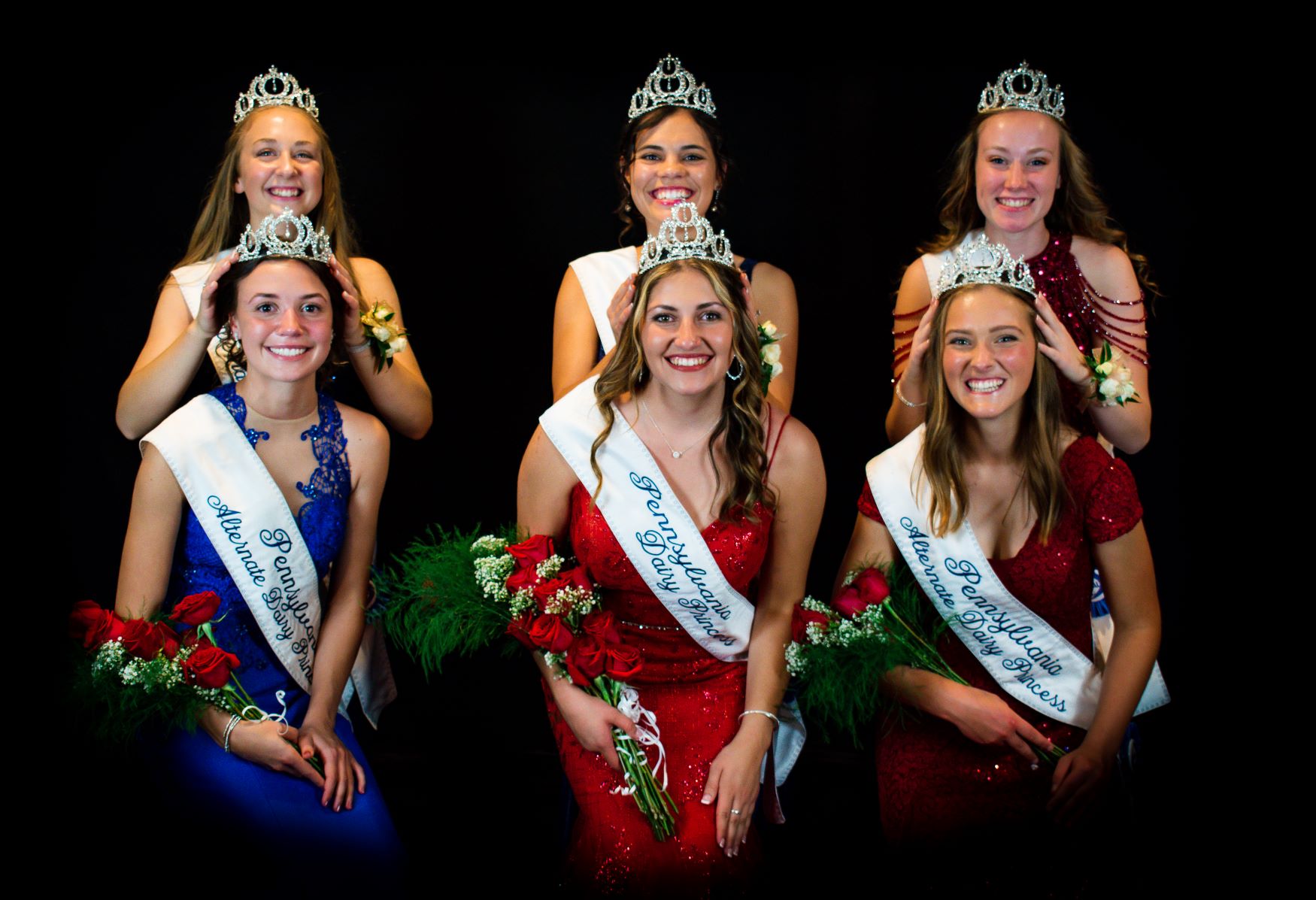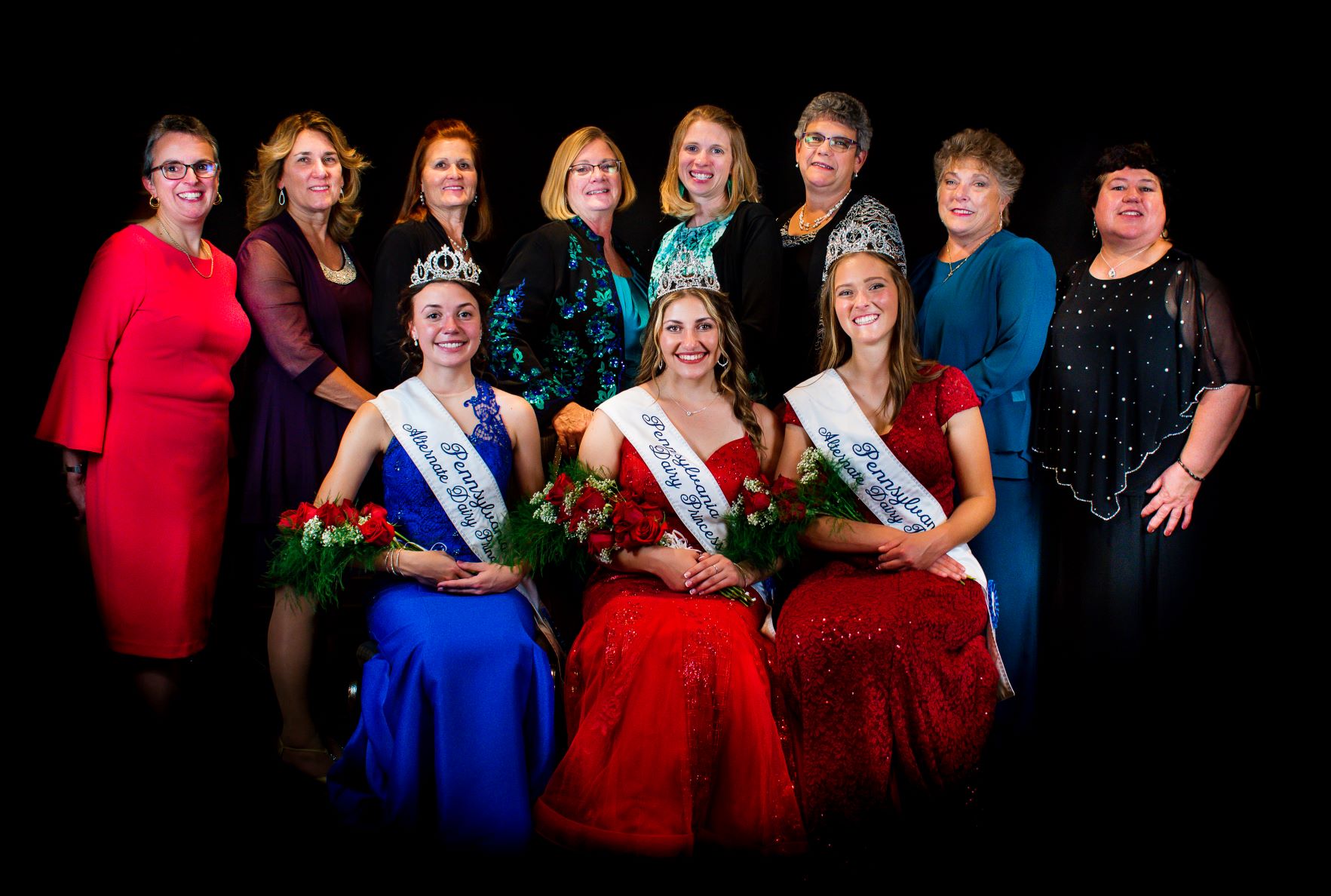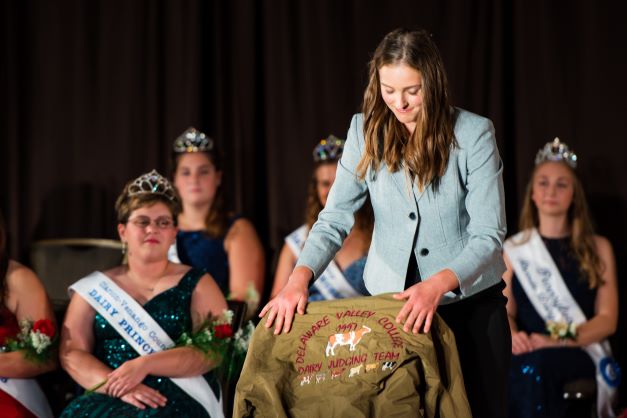 2022 – 2023 PA State Dairy Princess Royalty Team
Selina Horst
2022-2023 Pennsylvania State Dairy Princess
Chambersburg, Pa.
Franklin County Dairy Princess
Selina Horst is the daughter of Jan and Georgiana Horst. She grew up with her younger brother, Justin, on their family's hybrid seed farm. Her love and passion for agriculture started in her early childhood with a love for animals. Selina graduated in 2018 from the Chambersburg Career Magnet School and Franklin County Career and Technology Center from the Veterinary assisting program. After graduation, she continued to work at Dream Farms heifer raising services as a med technician. Selina is currently working full-time at two Chambersburg School District elementary schools as a teacher's assistant. She is also an intern for NASF where she helps with feed trials at local dairies, as well as going to different trade shows. Selina is very involved in the community and serves as co-chair of the Franklin County Junior Fair Board. In Selina's free time, she enjoys spending time with her friends and family, being outdoors, and taking care of her many animals. 
Natalie Grumbine
2022-2023 Pennsylvania Alternate Dairy Princess
Bethel, Pa
Berks County Dairy Princess
Natalie Grumbine is the daughter of Larry and Denise Grumbine, who reside in Bethel and has two brothers. She is in her second and final year at Manor College and is majoring in Veterinary Technology. Natalie is a recent graduate of the Western Berks 4-H dairy club, a graduate of Tulpehocken Junior/Senior High School, and is still a member of the Tulpehocken FFA. She works part-time at the Leesport Animal Hospital and helps on her family dairy farm. She loves to show her Holstein and Jersey cows at local fairs over the summer as well as spend time with her two dogs. Natalie enjoys reading when possible and spending time with her family.
Darcy Heltzel
2022-2023 Pennsylvania Alternate Dairy Princess
Martinsburg, Pa
Blair County Dairy Princess
Darcy Heltzel is the daughter of Andrew and Jennifer Heltzel of Martinsburg. She has an older sister, Dana, a younger sister, Danielle, and a brother, Drew. Darcy is a senior at Central High School where she is a member of the FFA serving as treasurer, varsity soccer and track and field, concert and marching band, National Honor Society, Spanish Honor Society, and the Class of 2023 treasurer. Outside of school, her interests include playing the French Horn, raising and managing her goat herd with her sisters, showing her market goats and steers, and competing in the Holstein Convention Dairy Bowl. Darcy feeds calves and milks on her family's 4th generation farm, Piney-Mar Farm. Following high school, Darcy plans to attend college and major in Food Science or Exercise Science.