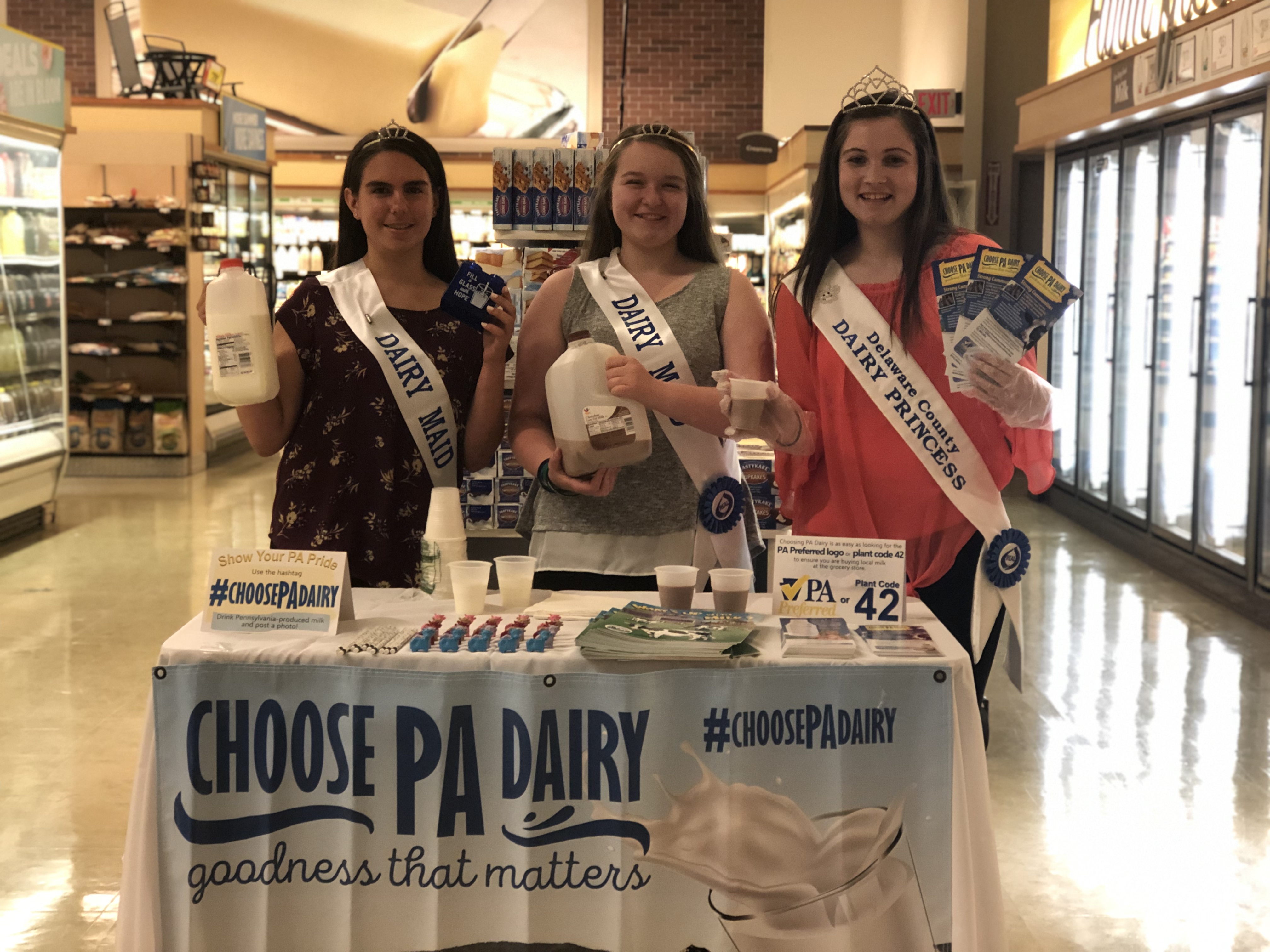 Delaware County Royalty at a store promotion.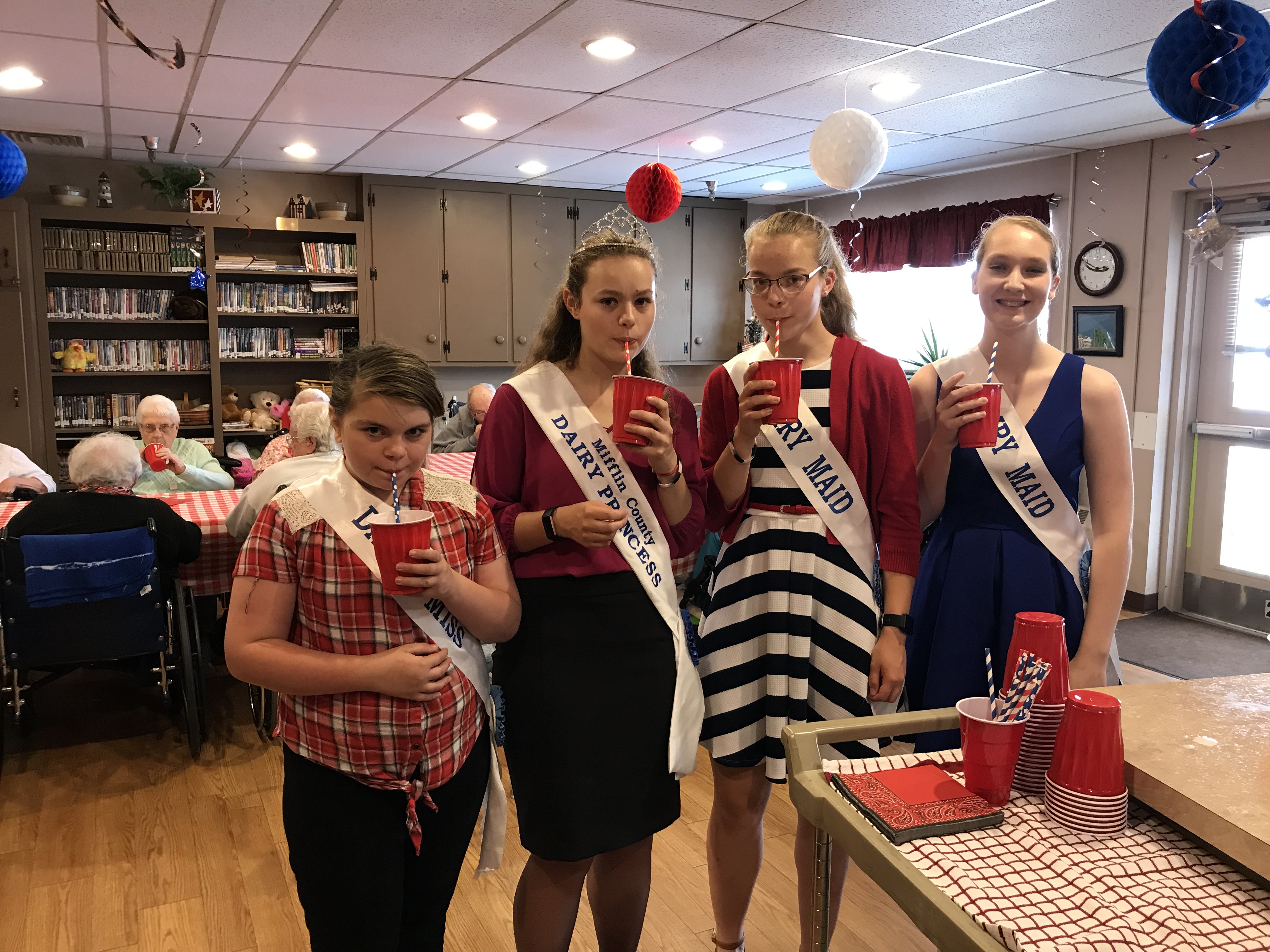 Mifflin County Princess Naomi Diehl and her dairy maids take part in enjoying milkshakes while at a nursing home. 
Luzerne County Dairy Promotion presents a donation to The Harry & Jeanette Weinberg Regional Food Bank for the Fill A Glass with Hope campaign.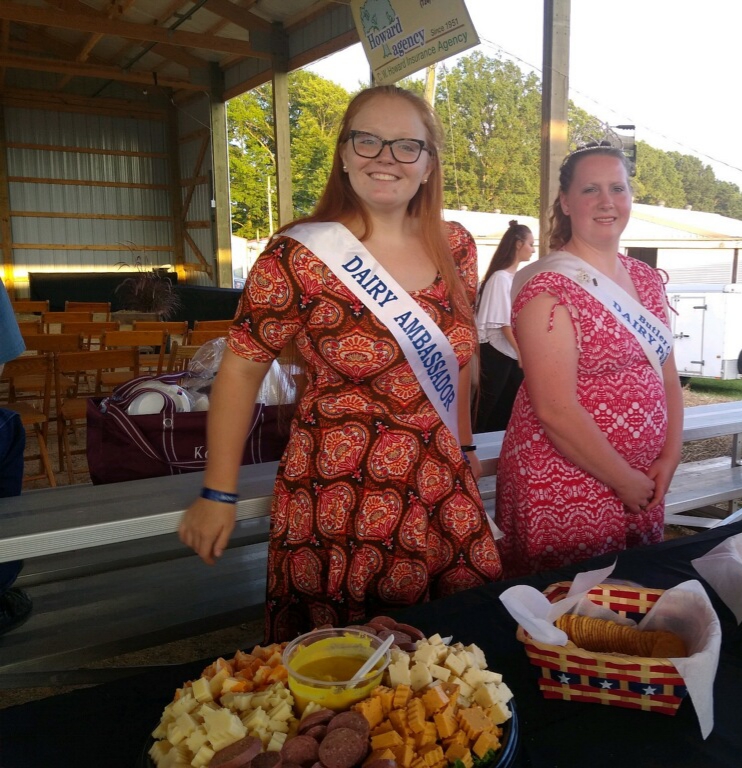 2019-2020 Dairy Princess Sara Lang and Dairy Ambassador Maggie Rasp distribute cheese at their annual cheese auction.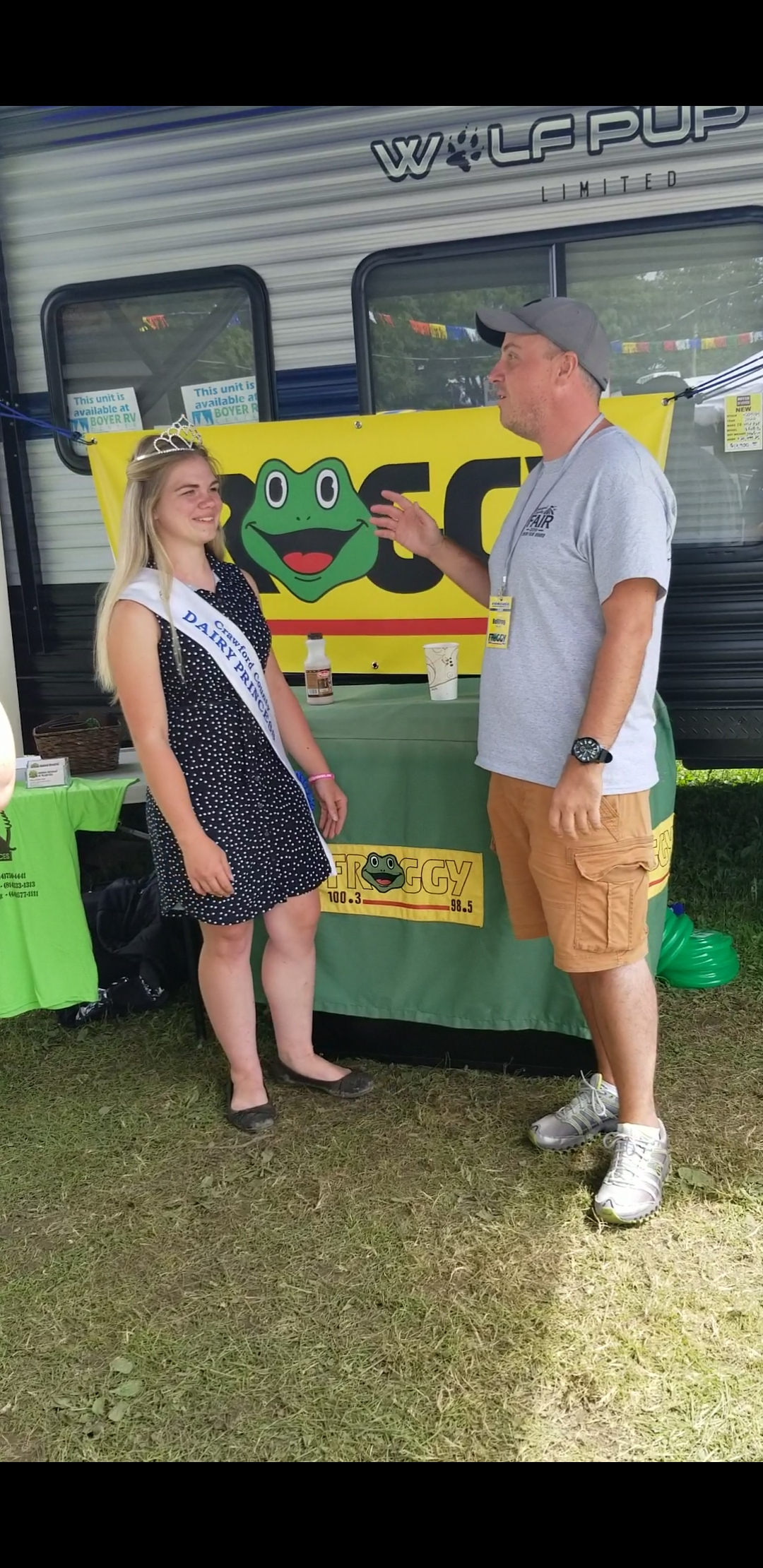 Crawford County Princess Nikayla Peters speaks with a local radio station at her local fair.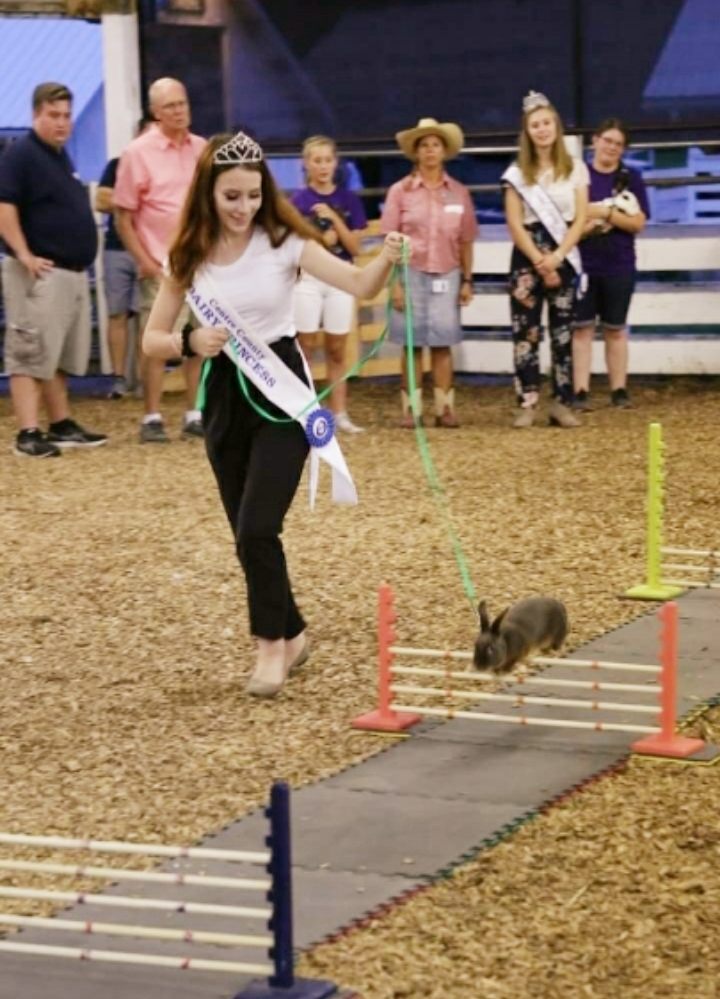 2018-2019 Centre County Dairy Princess, Laurel Fogleman participates in the Bunny Hop at Centre County Grange Fair.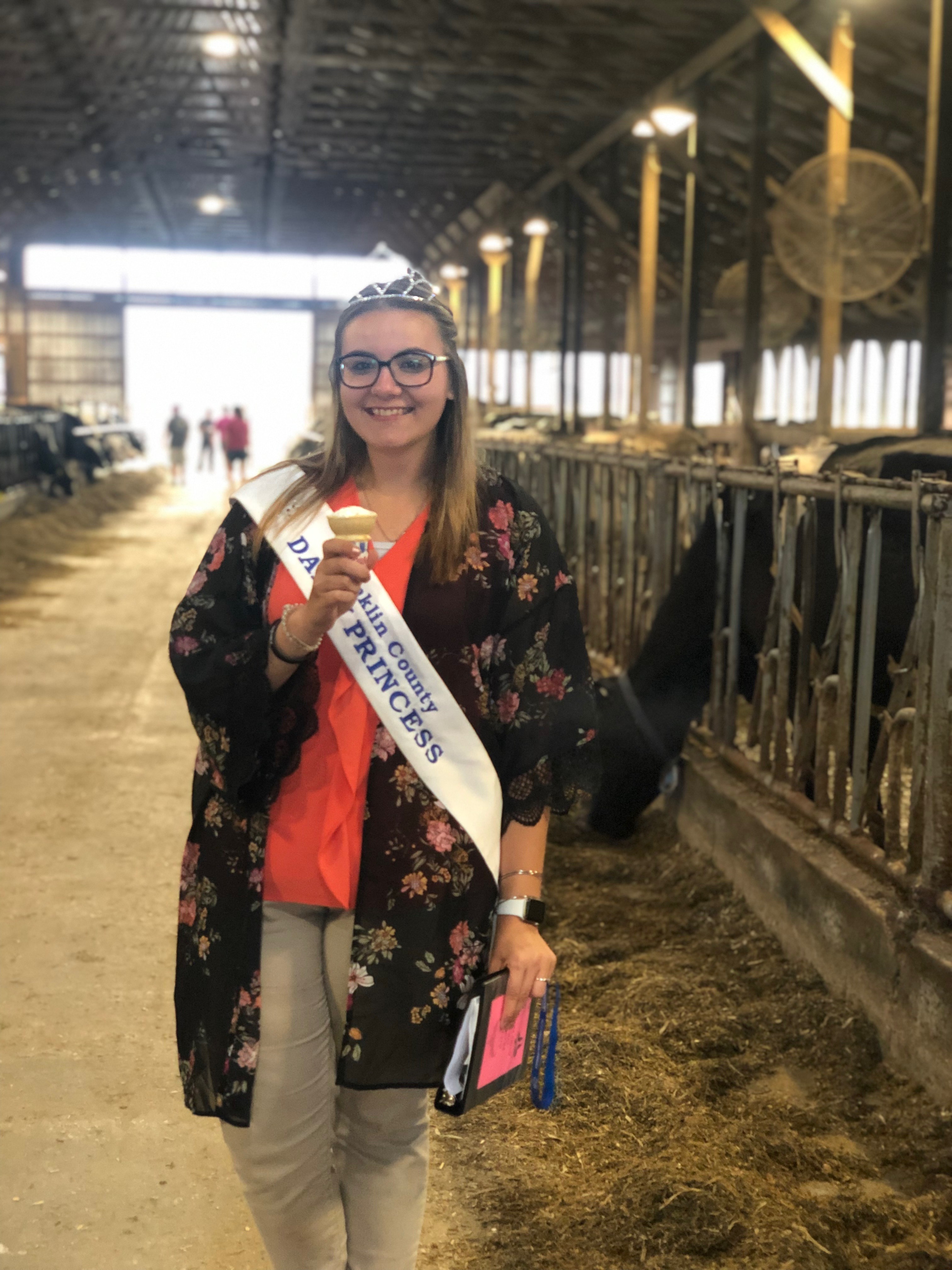 Franklin County Dairy Princess Shelby Shields enjoys an ice cream cone while walking through a dairy barn at a promotion.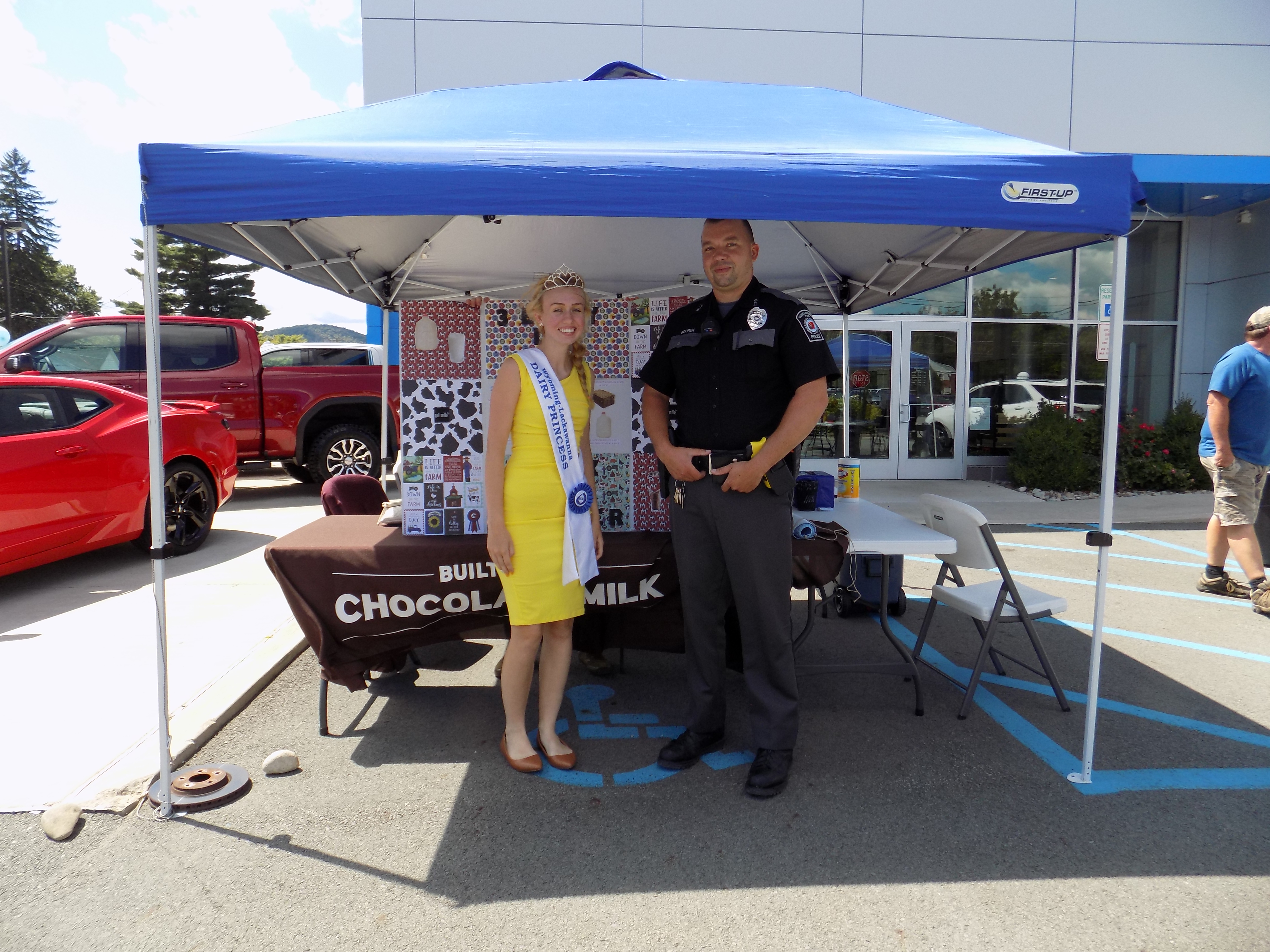 Loghan Hirkey – Wyoming – Lackawanna Dairy Princess stresses the importance of refueling your body with chocolate milk.