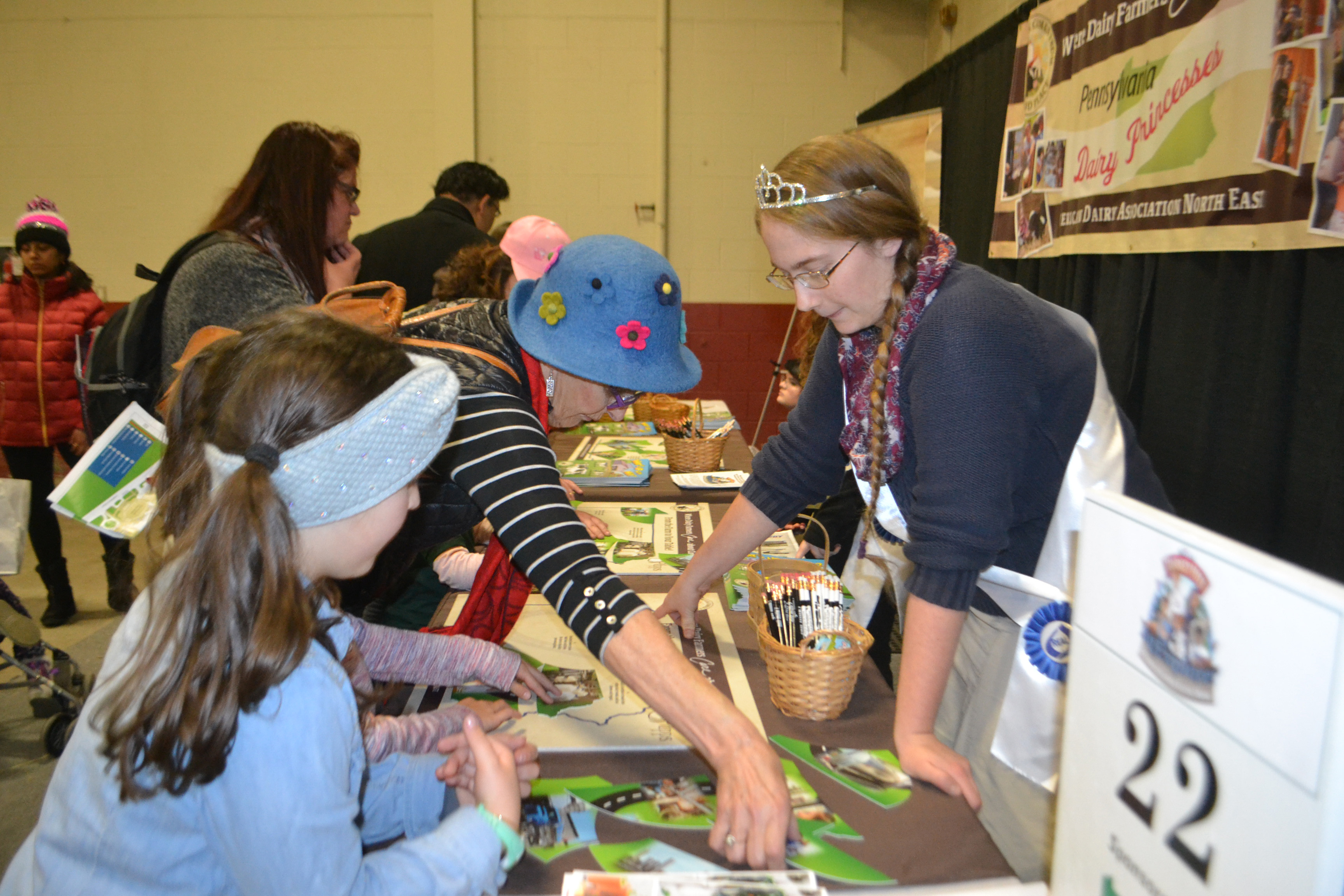 Anna Brubaker of Perry County educates how milk and other dairy foods arrive at the table during the PA Farm Show.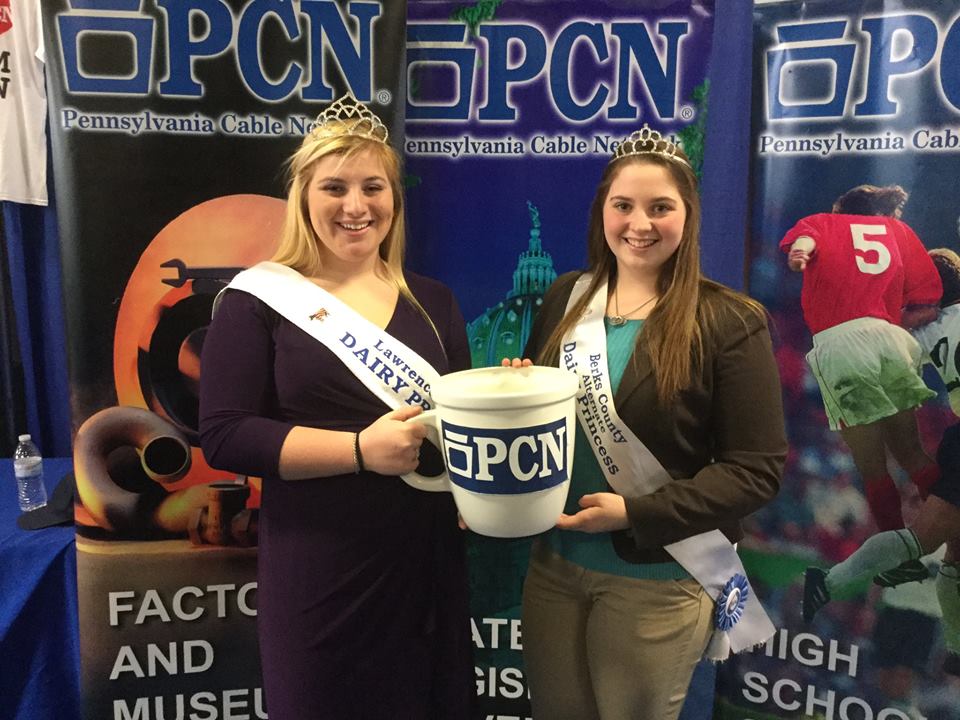 Kara Yannesse, Lawrence County and Samantha Haag, Berks County take a moment to poise with PA Cable Network.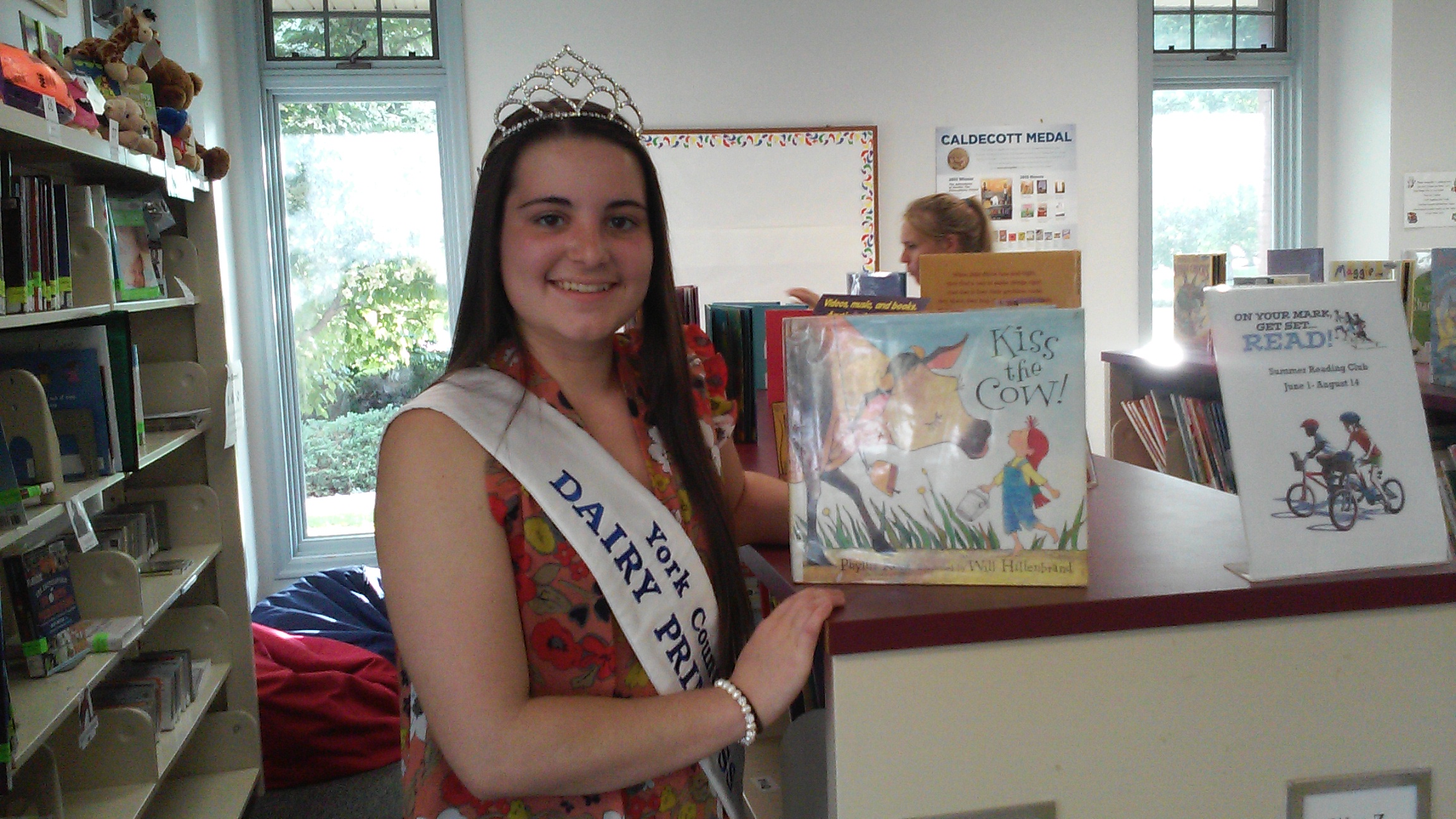 York County princess, Nicole Guise at an elementary school promotion.
Katie Anderson, Huntingdon County poses with a Holstein calf.
Butler County Dairy Princess, Hanna Goldscheitter shares with attendees at the PA Farm Show the farm to table process.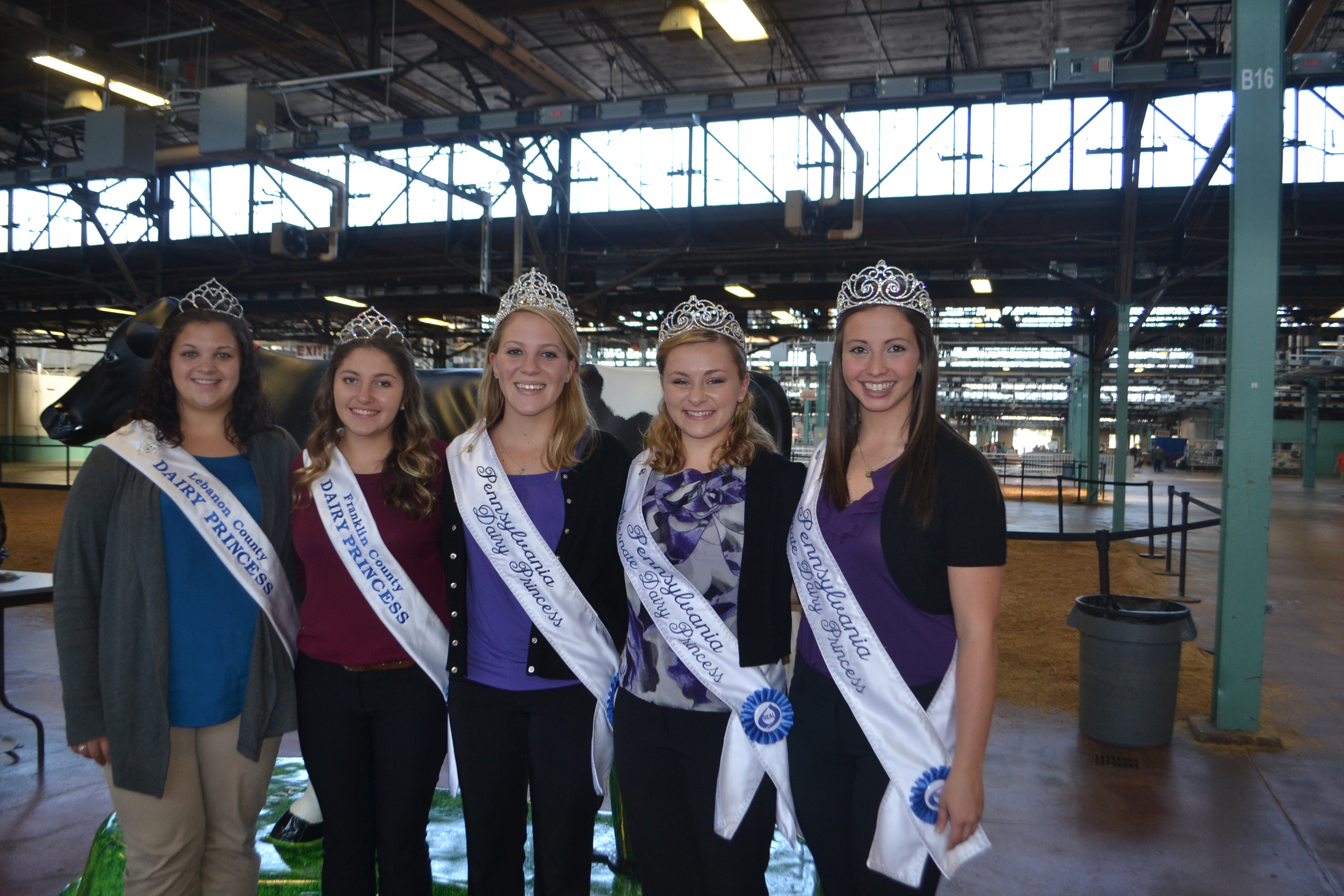 Mackenzie Hartranft, Lebanon County, Seline Horst, Franklin County, and the State Rayalty Team Halee, Katle and Brittany help at Farm City Day in Harrisburg.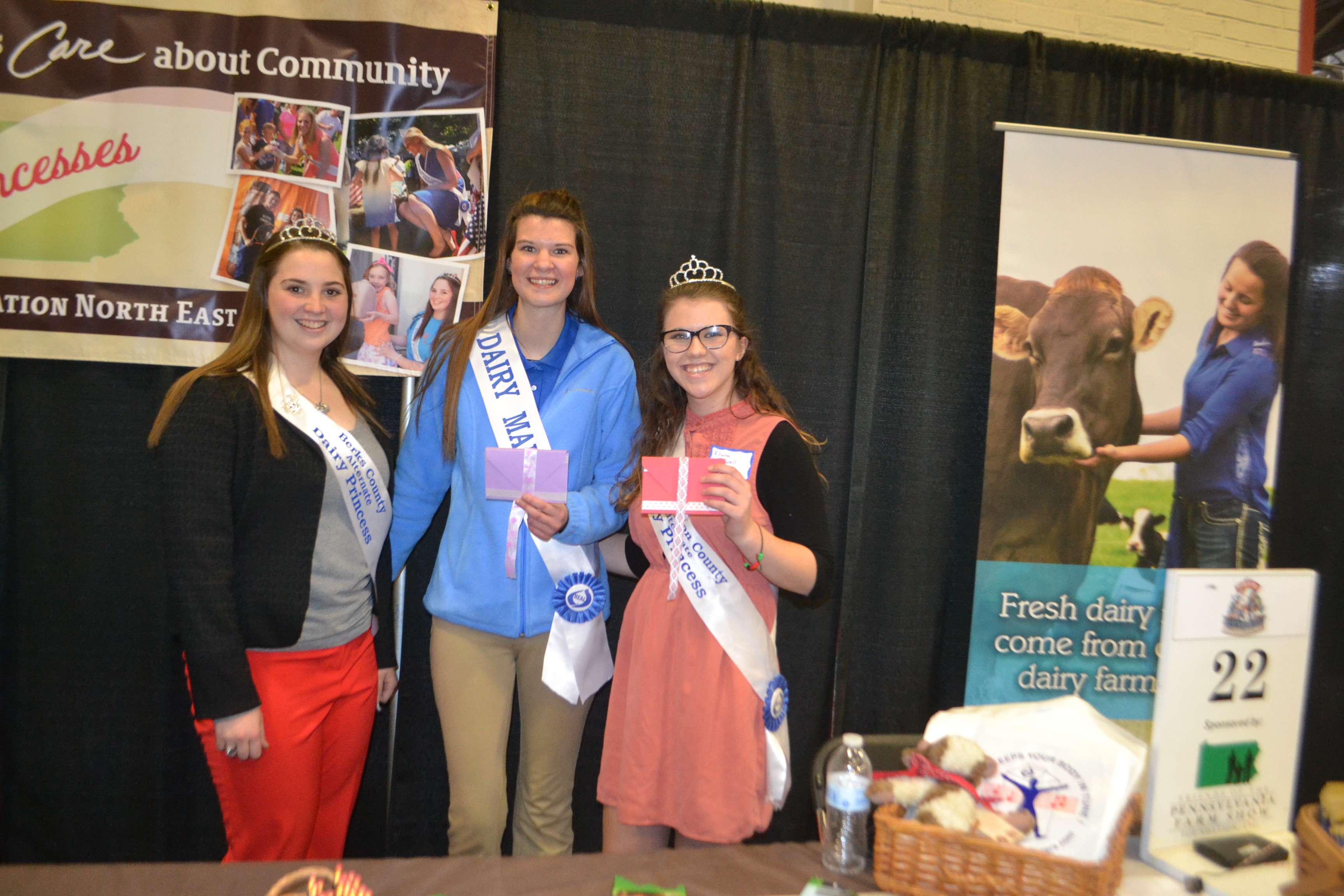 Dairy Royalty assist at 2017 PA Farm Show.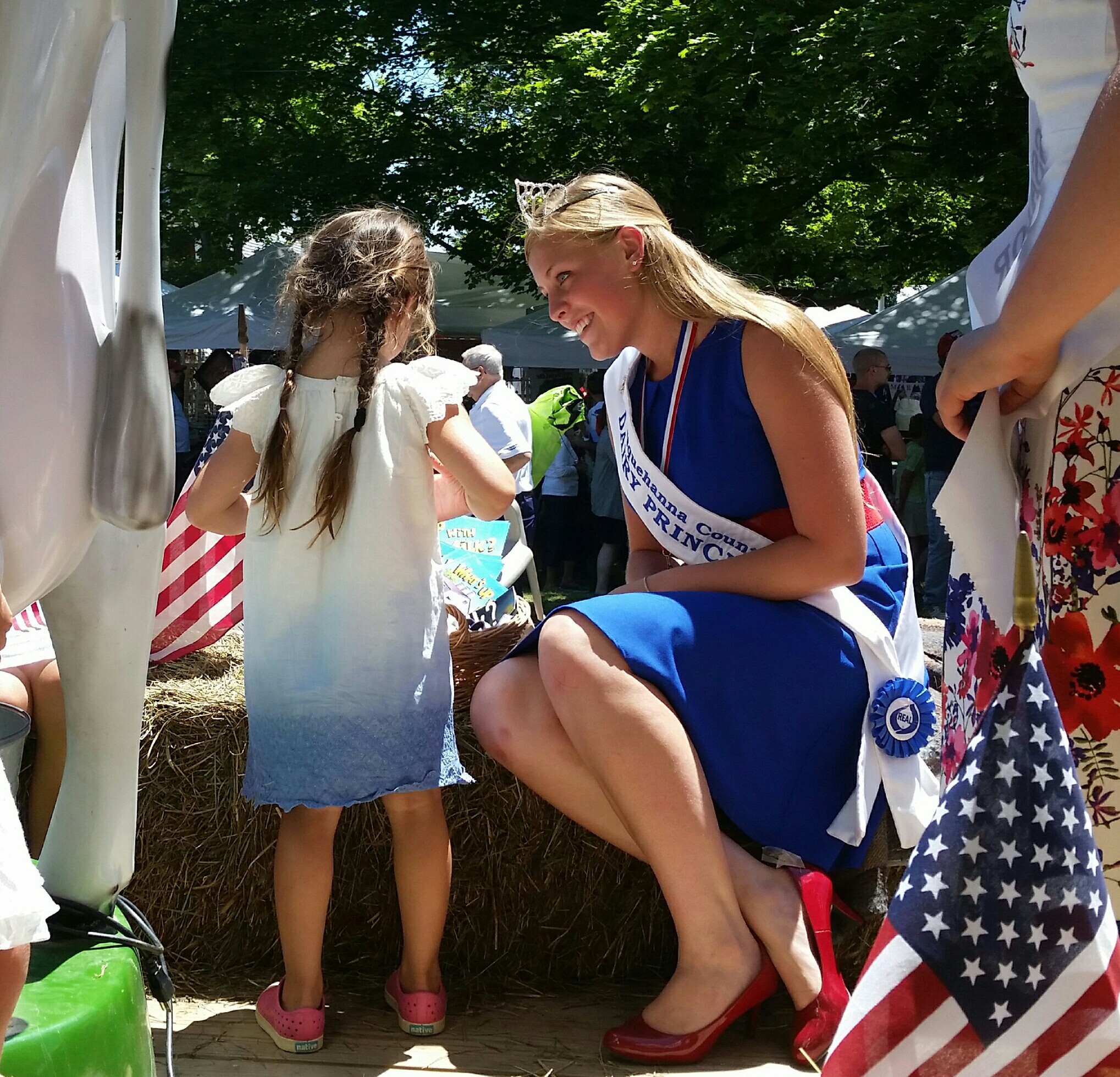 Brooke Marvin, Susquehanna County Dairy Princess.