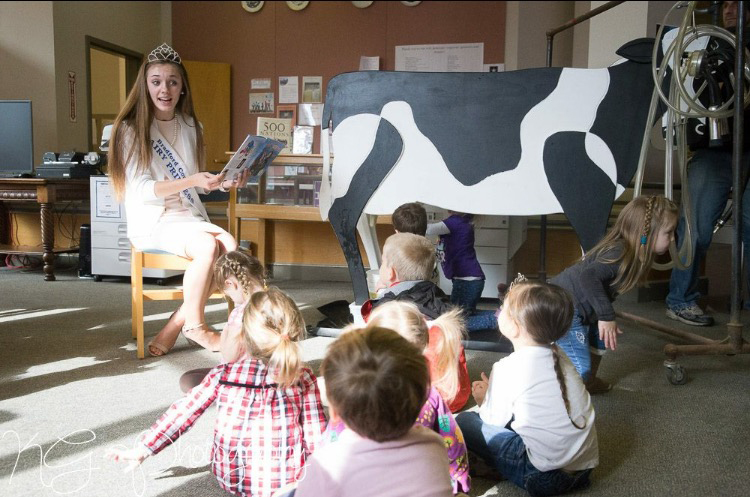 Jenna Harnish, Bradford County Princess reads a story to a class during a school promotion.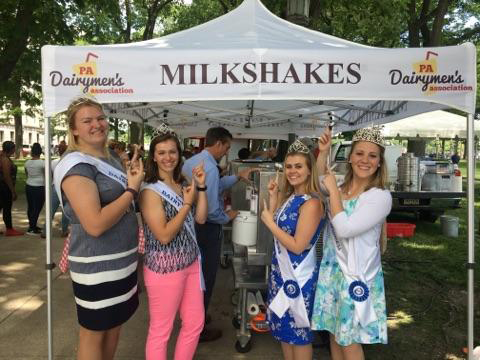 Dairy Princesses assist with Milkshakes in June at Soldiers Field at the State's Capitol.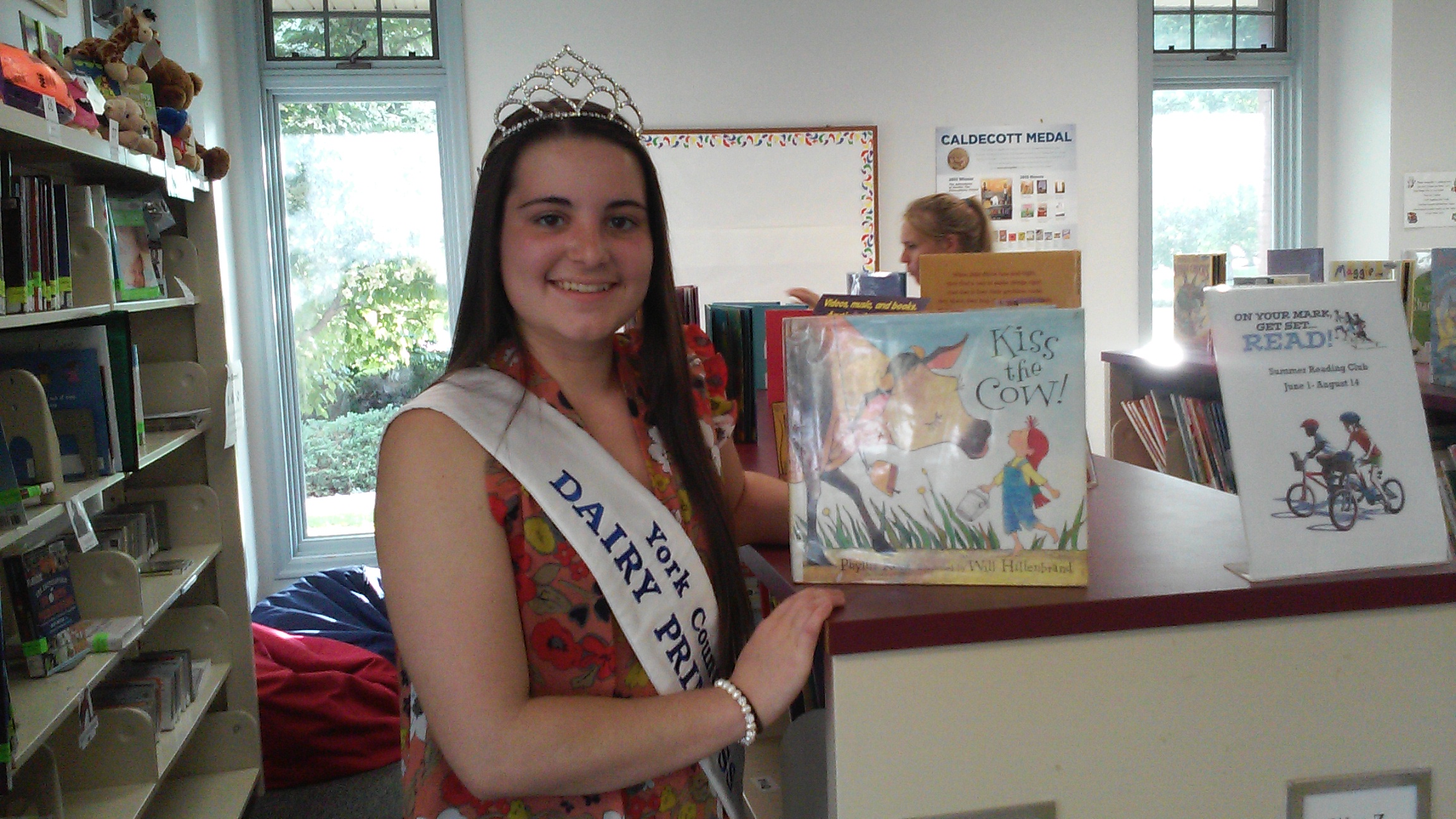 Past York County princess, Nicole Guise at an elementary school promotion.
Huntingdon County Royalty provide cheese and milk punch at a local promotion.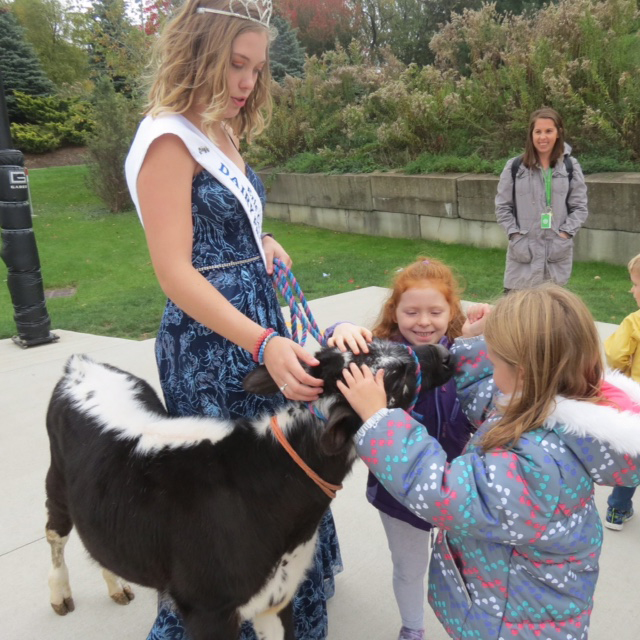 Erie County Dairy Princess, Haley Dombrowski-Little shares about her baby calf.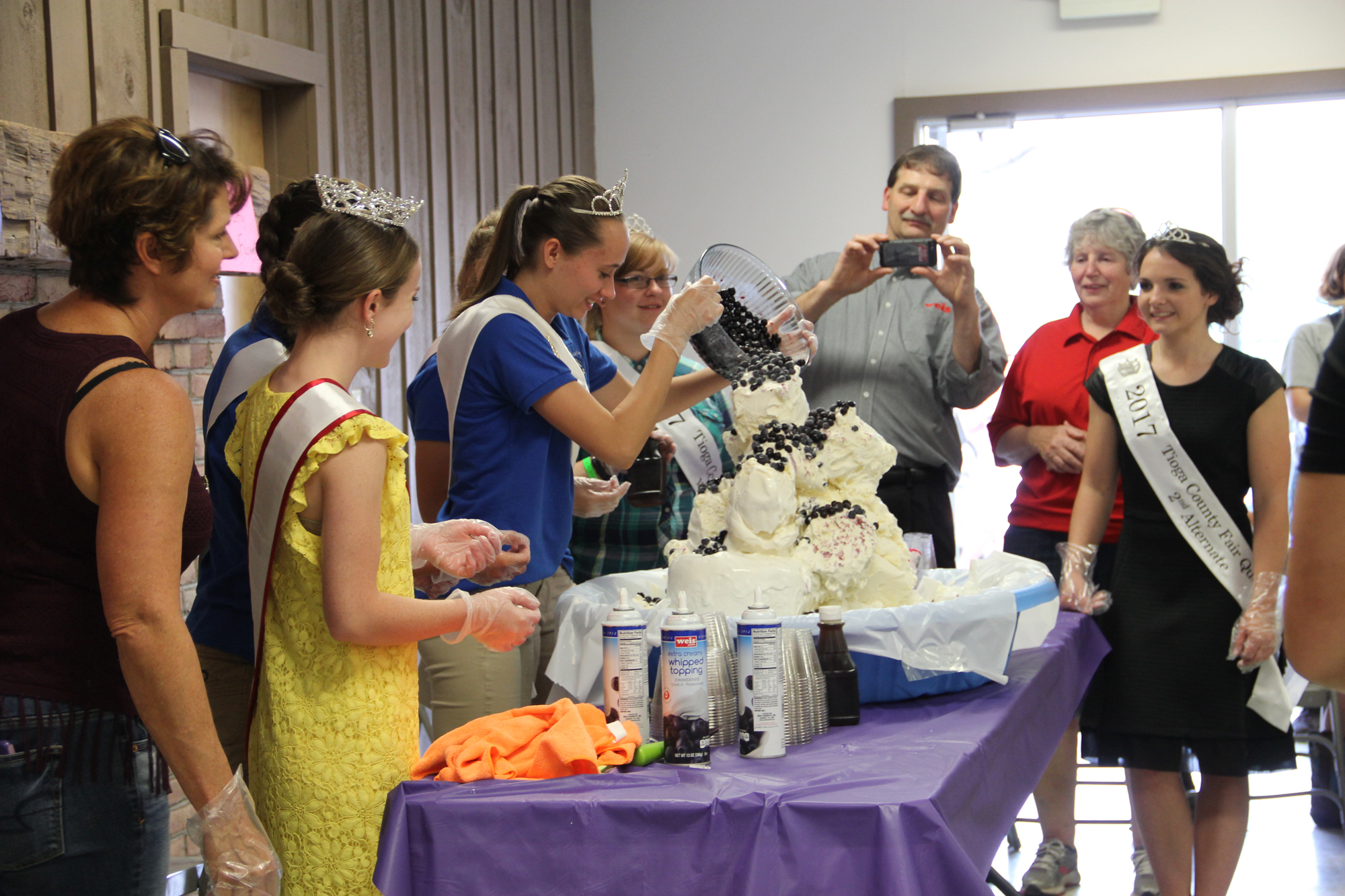 Tioga County Royalty and others create an ice cream sundae.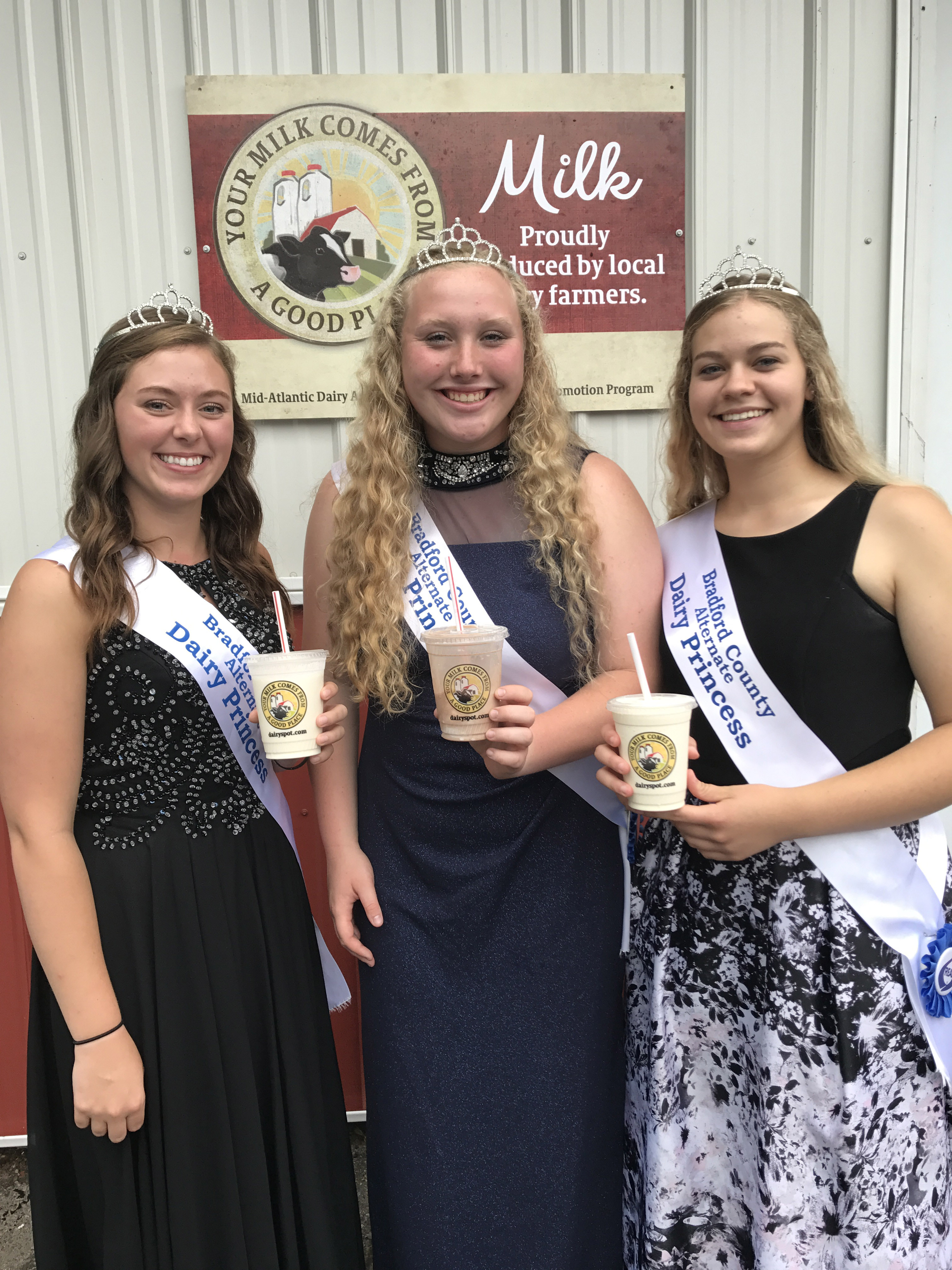 Bradford Alternate Princesses take time to enjoy a milkshake.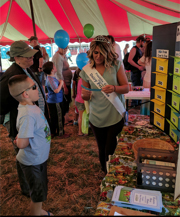 Kelsey Potter, Franklin County Alternate Dairy Princess plays jeopardy with a youngster at an event.