Each year, PDPPS chooses three county princesses to be the new state royalty team at the annual state princess pageant. The princesses are judged on public speaking, dairy industry knowledge, poise and personality. Each princess prepared a speech, presentation, radio spot and poster display promoting milk and dairy foods; submitted a scrapbook of promotion activities; took a dairy promotion knowledge quiz; submitted a dairy food recipe and participated in an interview with a panel of four judges.
A state dairy princess and two alternates are chosen each year.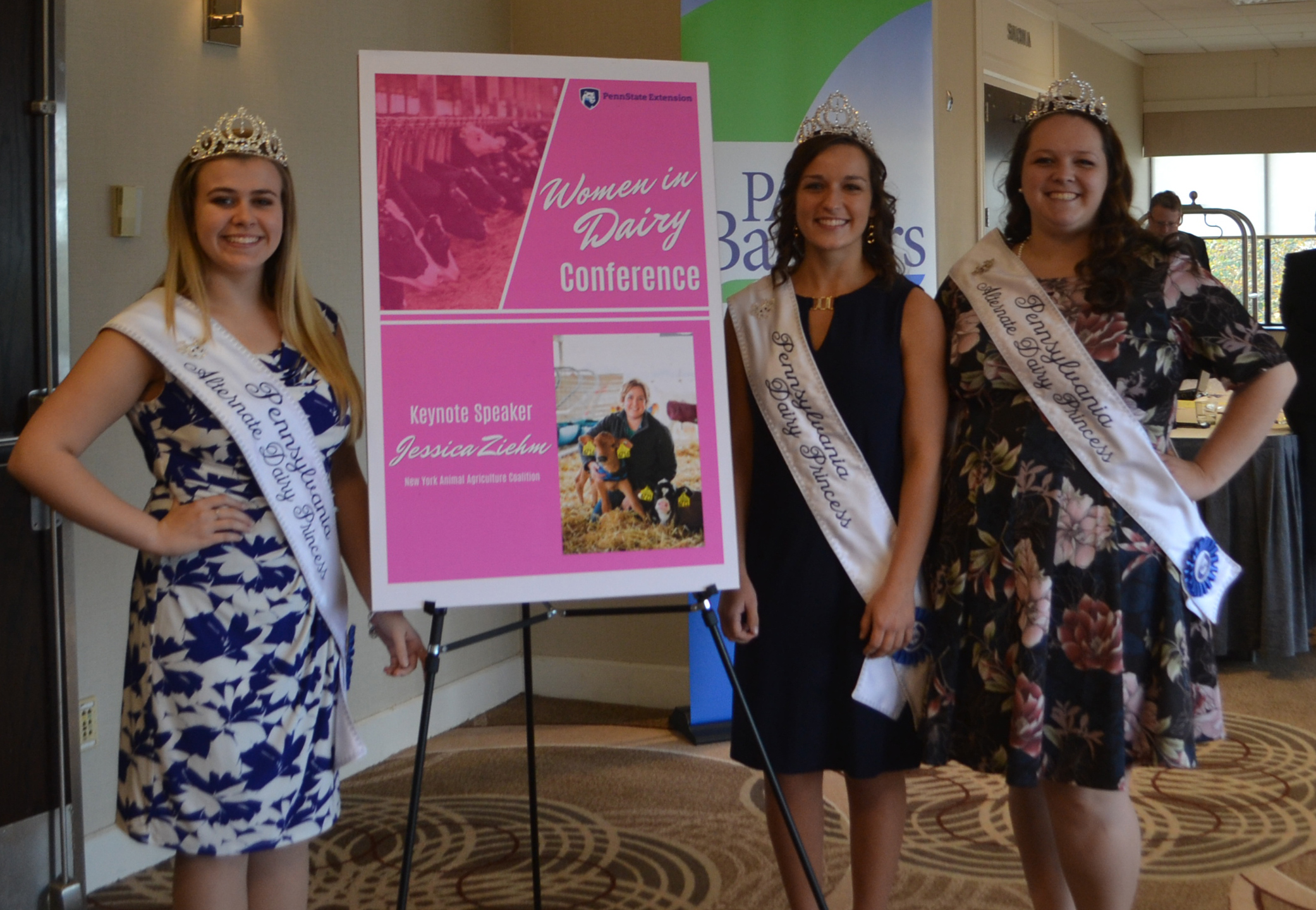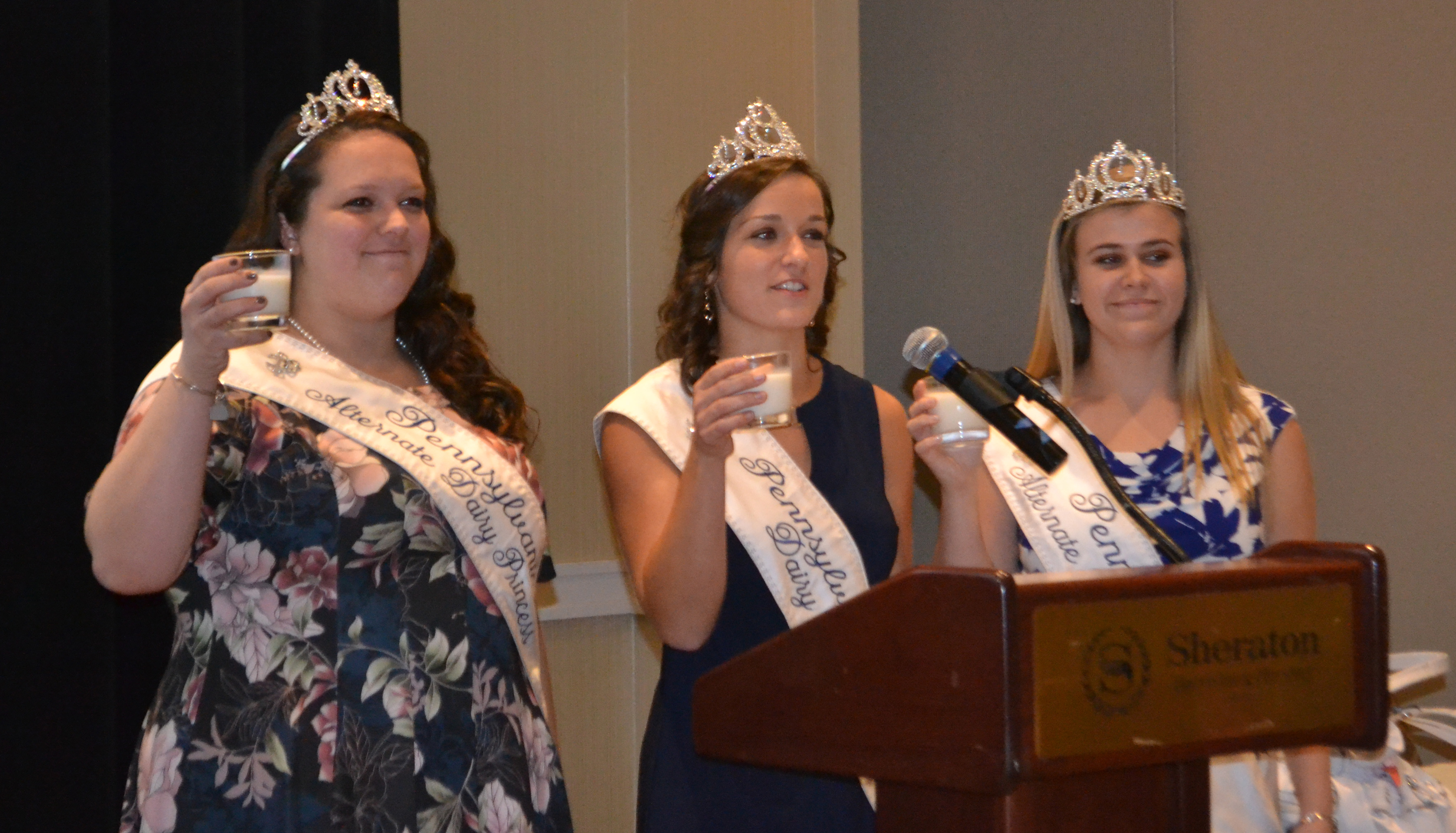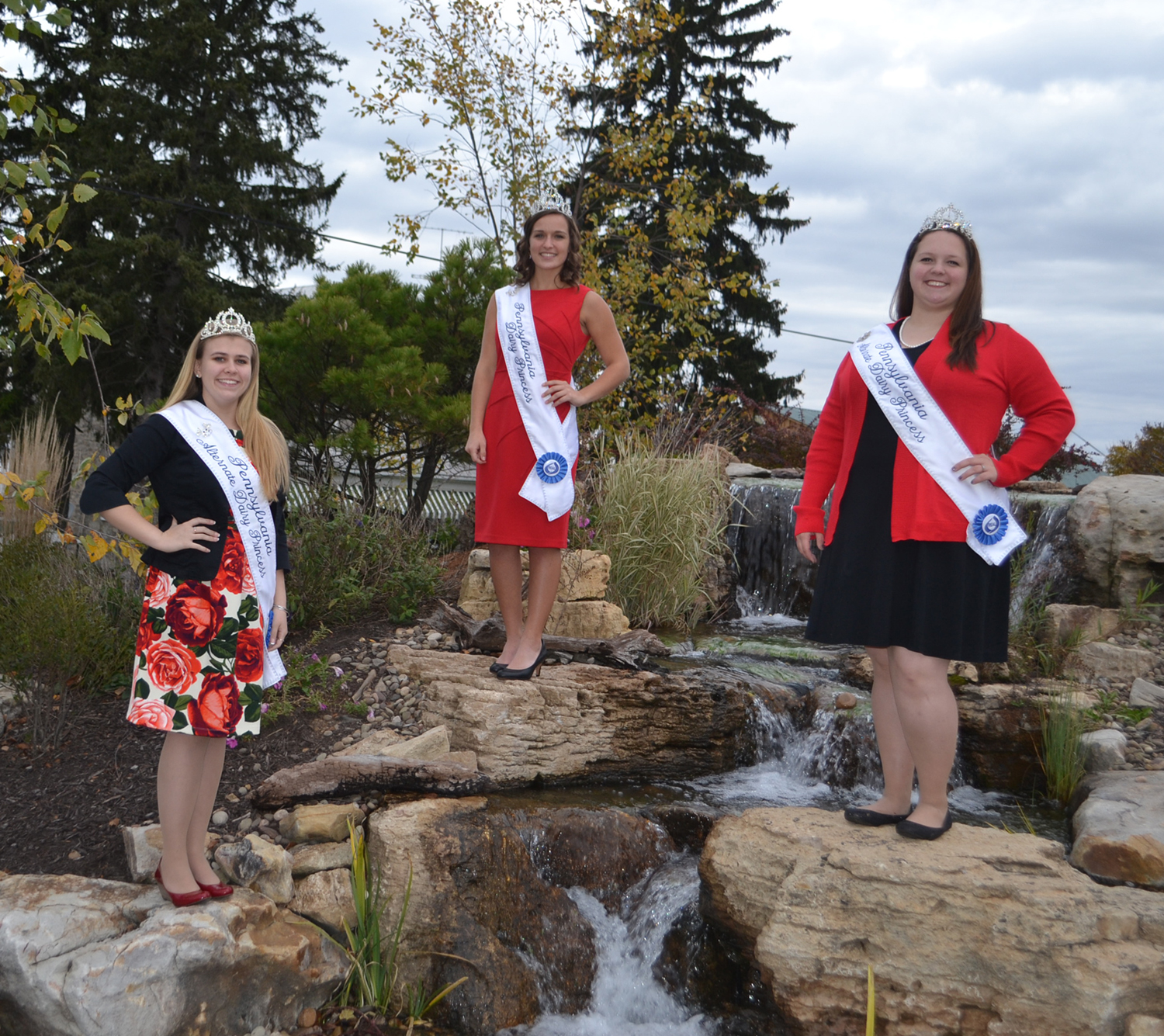 2017 – 2018 PA State Dairy Princess Royalty Team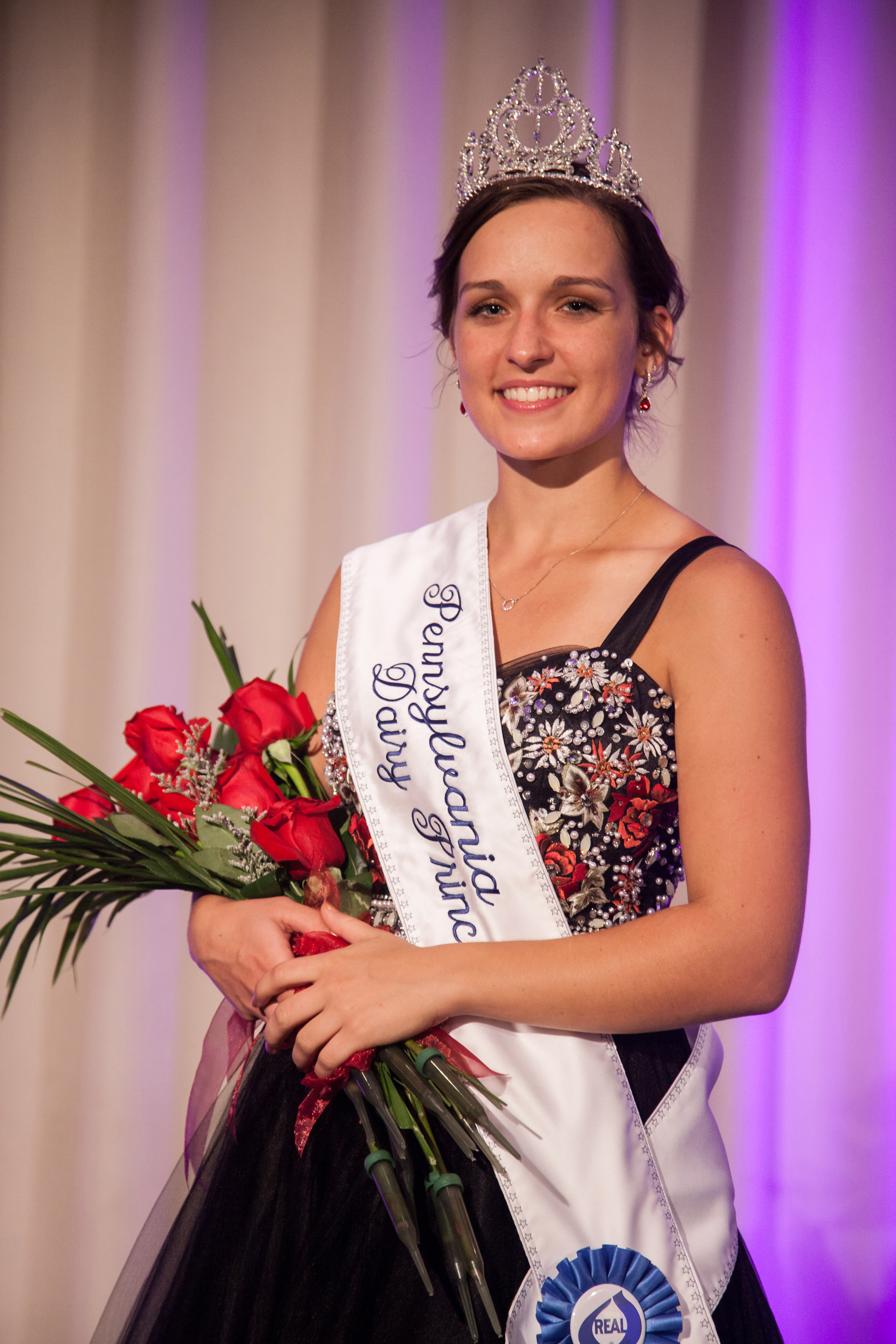 Yvonne Longenecker
2017-2018 PA State Princess
Williamsburg, Pa.
Blair County Dairy Princess
Yvonne is the 18 year old daughter of Douglas and Yvette Longenecker. She is the oldest of three sisters, Victoria, Katheryn and Anna. Yvonne is a senior at Central High School where she is a member of the Central Cove FFA serving as president. She is captain on the high school tennis team and serves as Vice-President of the National Honor Society.  She works part time at Penn England LLC and Longenecker's Inc. Yvonne is involved in the local 4-H lamb, beef and dairy clubs and holds offices in all three. She has also been named the outstanding 4-H member in her county for the past three years and also received the Teen Leader Award. She attends Martinsburg Grace Brethren Church and enjoys attending Synergy Youth Group on Wednesday nights. She plans to attend Penn State University's College of Ag after graduating from high school.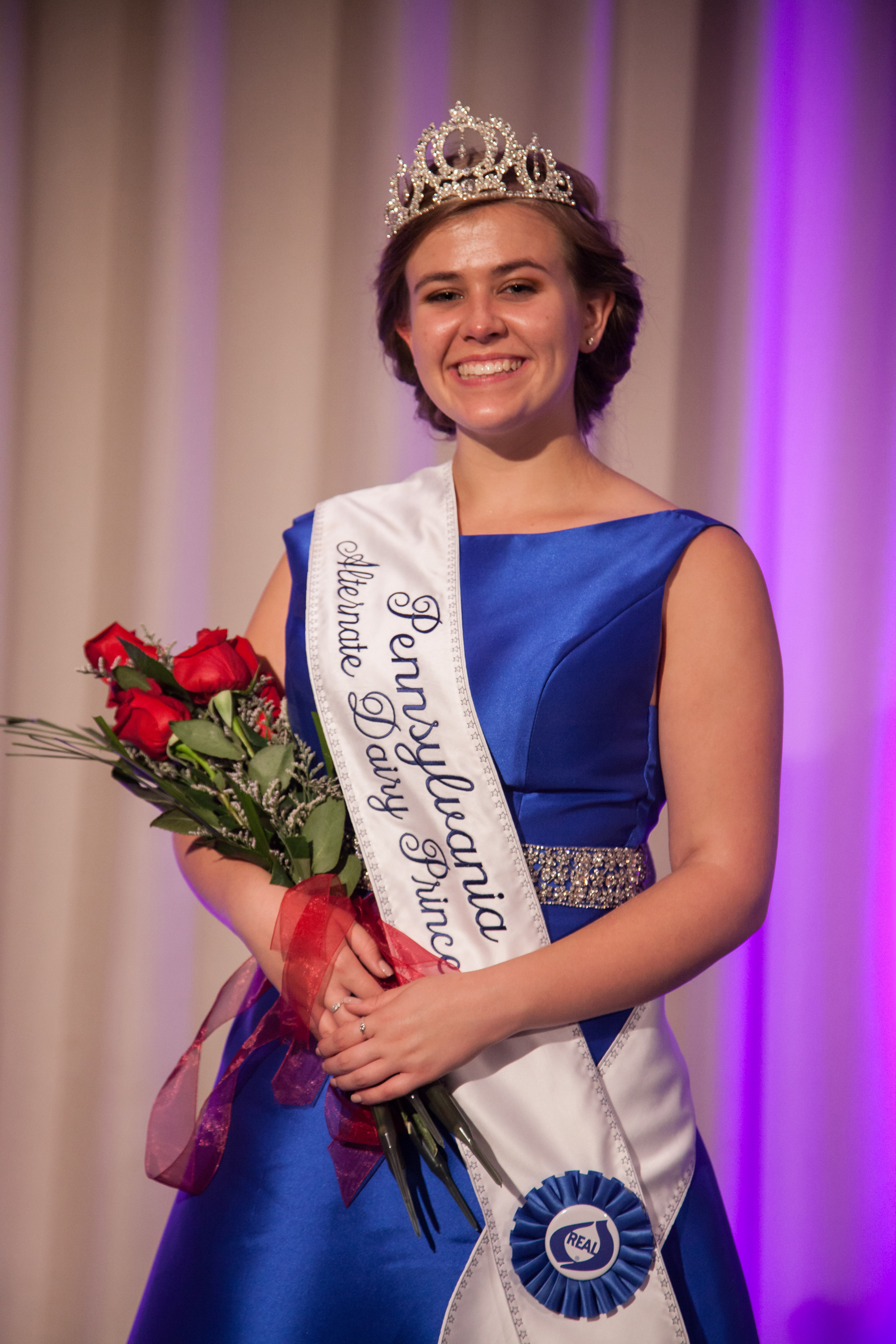 Gretchen Little
2017-208 PA First Alternate State Princess
Bellefonte, Pa.
Centre County Dairy Princess
Gretchen is the 17-year old daughter of Kris and Karen Little and has one brother, Aaron.  She lives on her family's first generation dairy farm where she helps with milking and feeding calves. Gretchen is a Junior at Bellefonte Area High School where she maintains distinguished high honor roll and is a member of the National Honor Society.  Gretchen also serves as Vice-President of the Bellefonte FFA chapter and the Public Relations Chair for the National Spanish Honor Society.  She has been a wrestling manager for five years and is a member of the school-wide positive behavioral support group. Last year she enjoyed working with her Ag class on a Collaborative Sustainability Project to build a sustainable garden at her school. Outside of school, Gretchen is active in 4-H serving as President of both the Mount Nittany 4-H Dairy club and the Walker Township 4-H club. She volunteers weekly at the Centre County library. And, recently traveled to the Dominican Republic for an environmental sustainability-focused service trip at the Escuela Ambiental.  In the future, Gretchen plans to attend Penn State and hopes to have more opportunities to travel and serve abroad.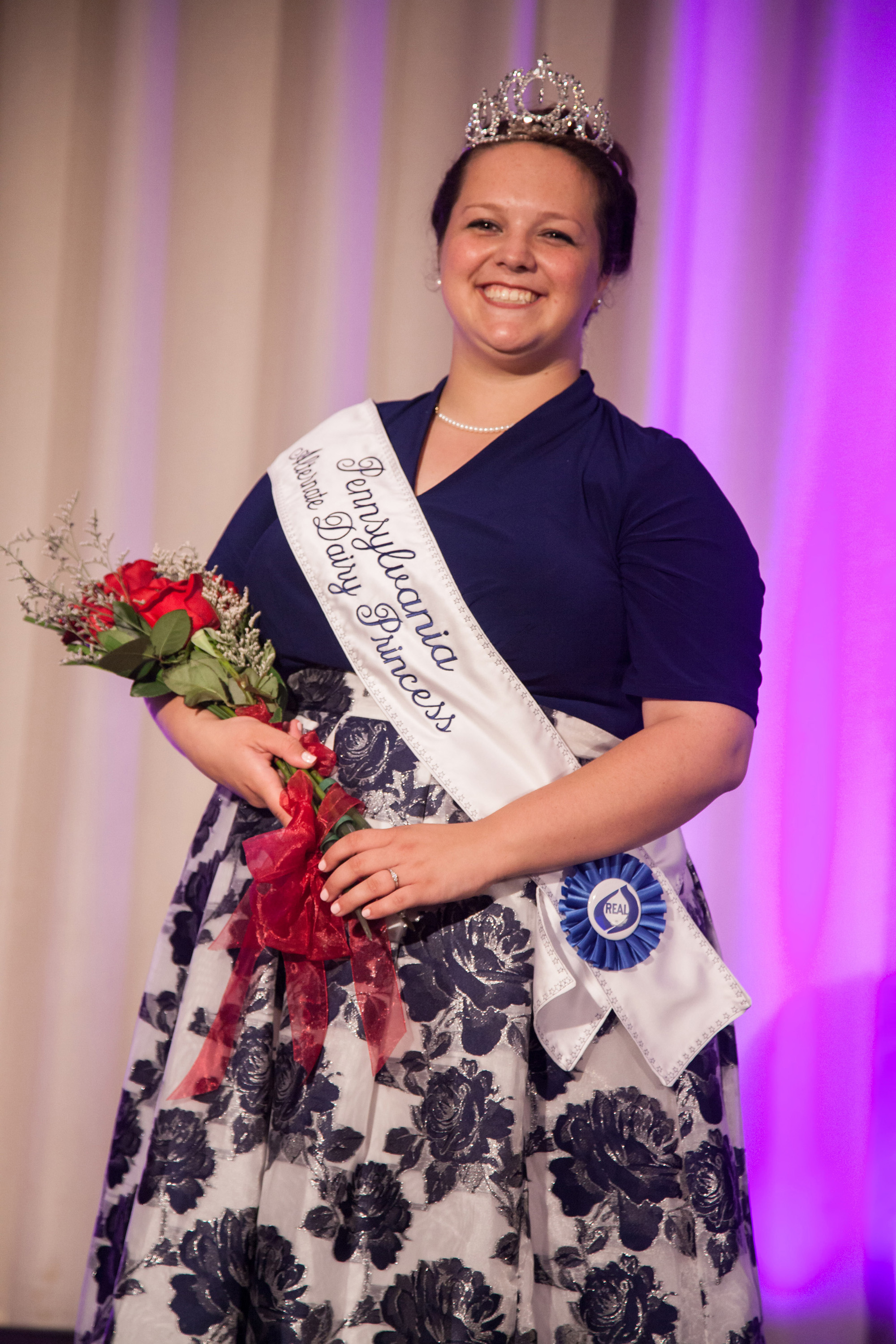 Casandra Blickley
2017-2018 PA Second Alternate State Princess
Elverson, Pa.
Chester County Dairy Princess
Casandra is the daughter of Shawn and Roslyn Blickley and is a junior at Delaware Valley University majoring in large Animal Science with a minor in Dairy Sciences.  She is involved in the University's Dairy Society and North East Student Affiliates team and most recently served on the Dairy Challenge team.  Casandra has two siblings Jaclyn and Tyler.  Having not been born into a dairy family, the dairy industry has been a passion of hers since she was involved in 4-H and leased show animals.  She now owns a few of her own animals.  She is a herdsman at Kurtland robotic dairy farm in Elverson, PA and working there has changed her life!  She enjoys breeding cows and hopes to one day go into the Dairy genetics field.  Working is one of her favorite things to do and sowing her dairy cows at fairs and shows is one of her favorite hobbies.